Have you been wanting to build a farmhouse table but just haven't found the right one? Well feast your eyes on this bad boy! This is a small table that will leave a big impression. And yes, I realize this looks a lot like the farmhouse table I did before, this one is just slightly smaller and sporting a solid oak top and turned wood legs by Osborne Wood. This farmhouse table is great for smaller spaces with ample seating for 4 and room for 6 if needed. Plus these farmhouse table plans are so easy anyone can do it. This one can be built using these plans for about $250. Remember, this is OAK … not the cheap stuff.
Make sure to check out the plans for the farmhouse benches shown in the photo.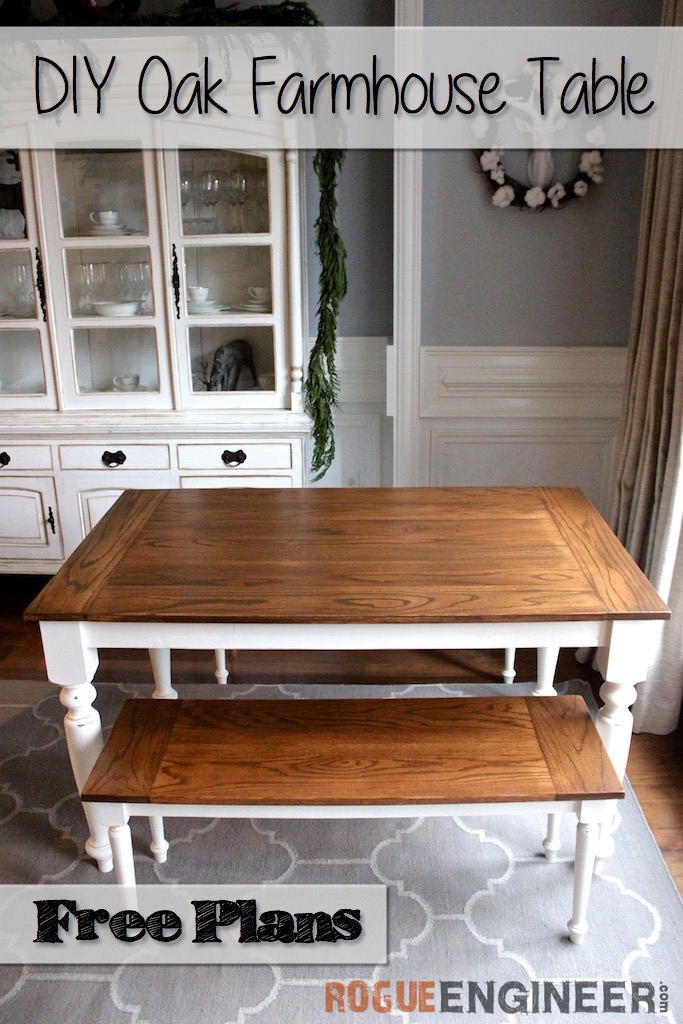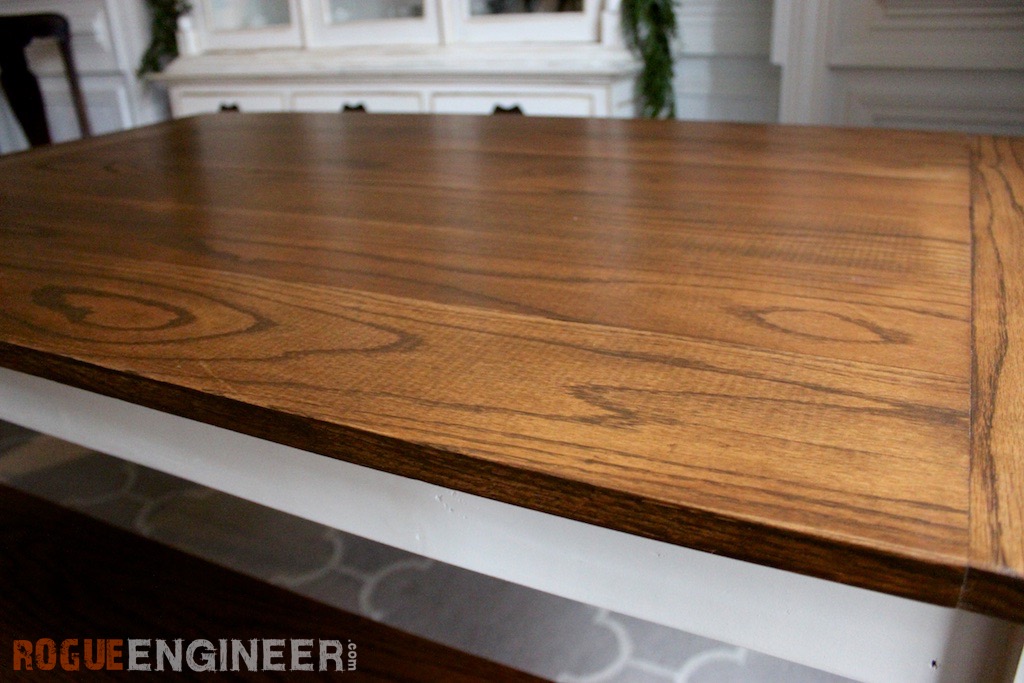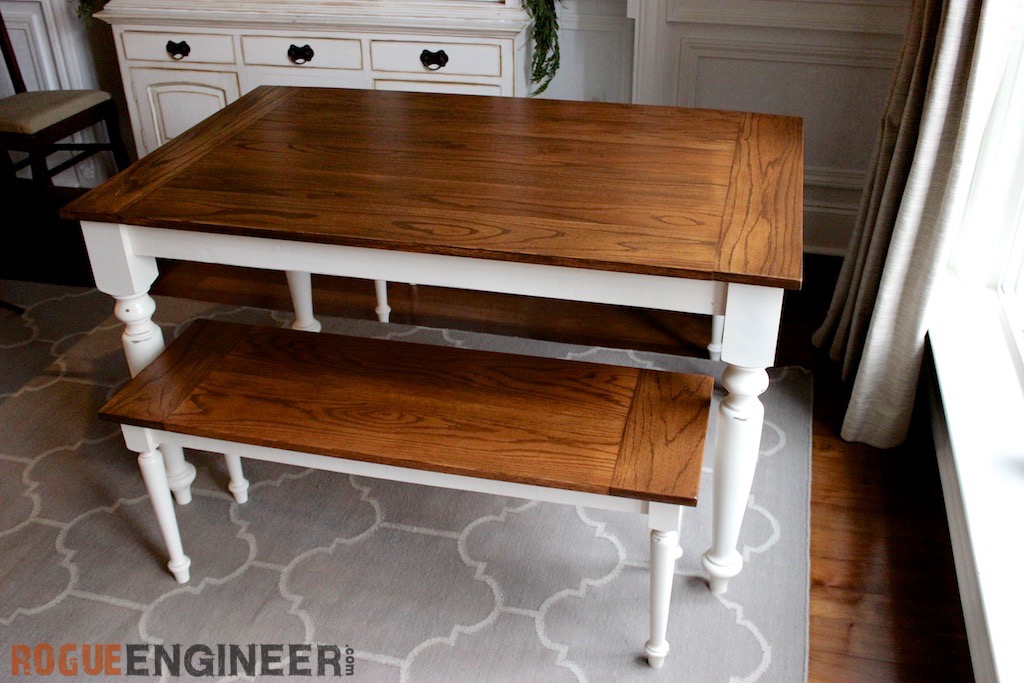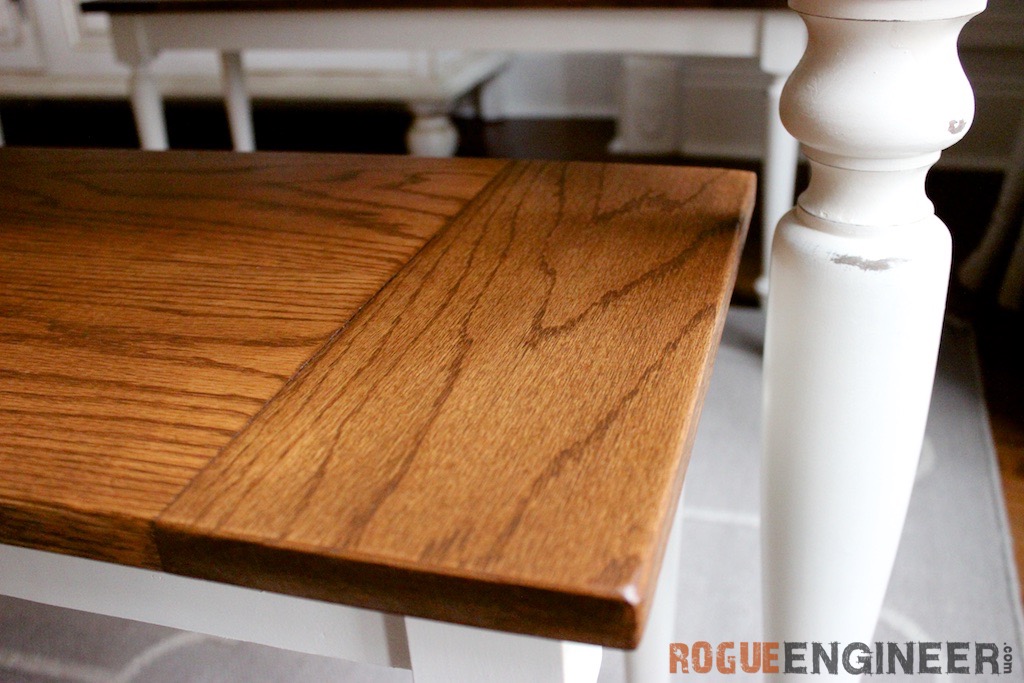 Disclosure: The links provided in the "materials" and "required tools" sections are affiliate links. If you would like to support our site and help keep our content free come find out more about how we can make money with no extra cost to you.
---
Tools Required
---
---
Materials
---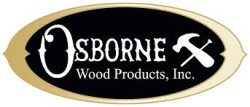 ---
Cut List
---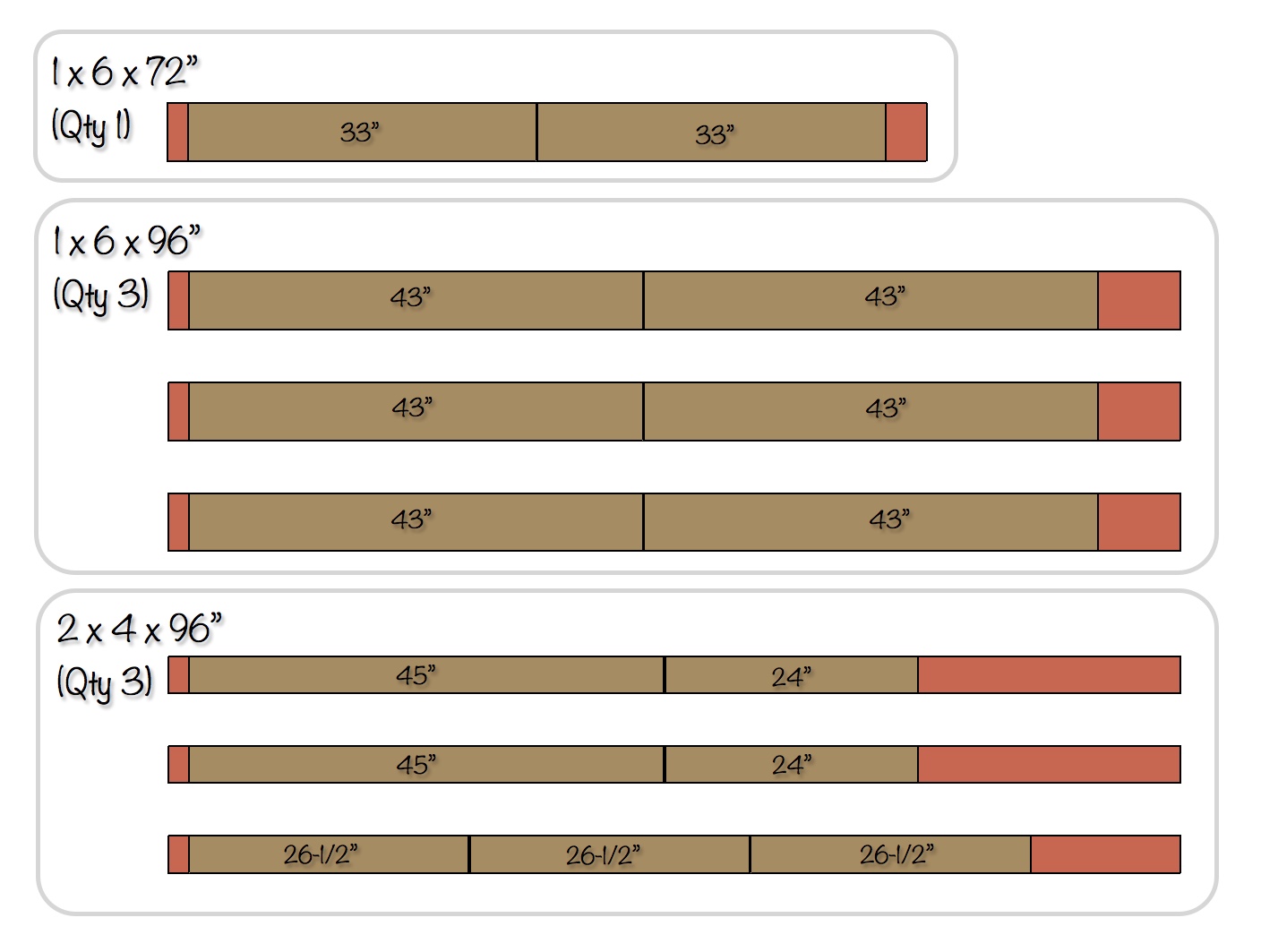 ---
Dimensions
---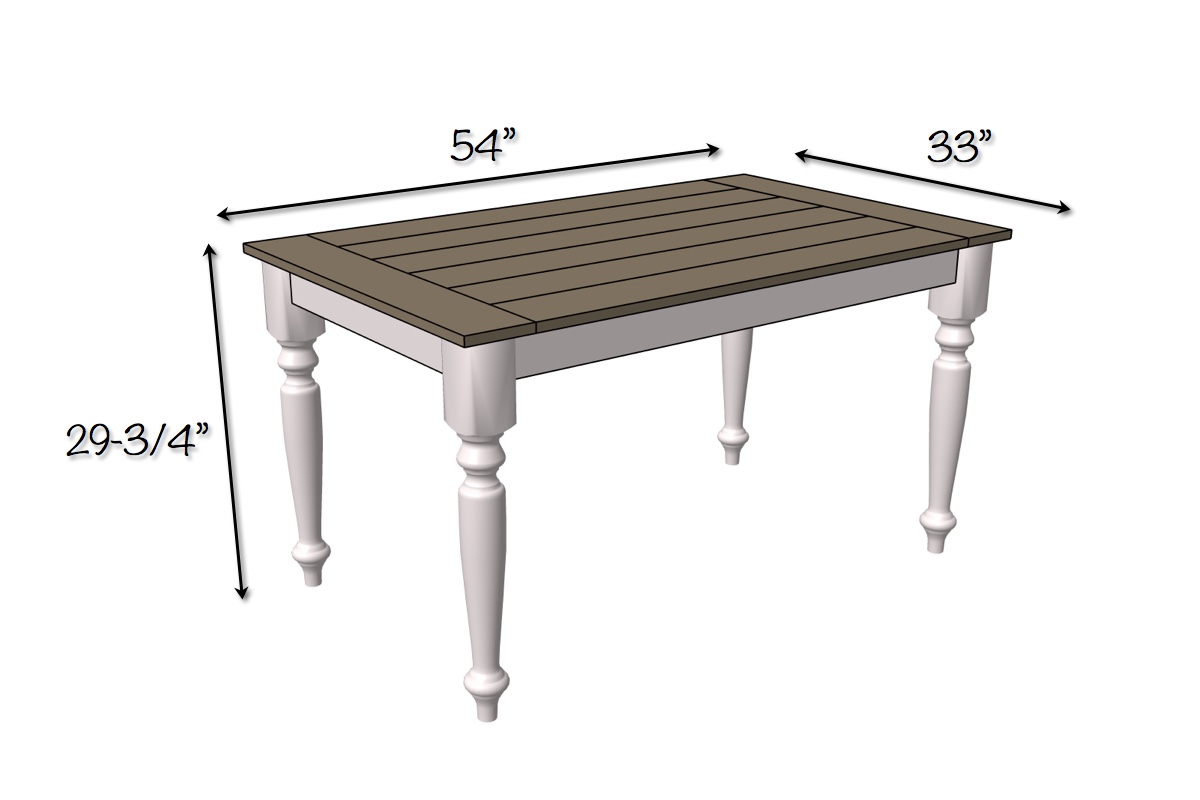 ---
Farmhouse Table Plans
---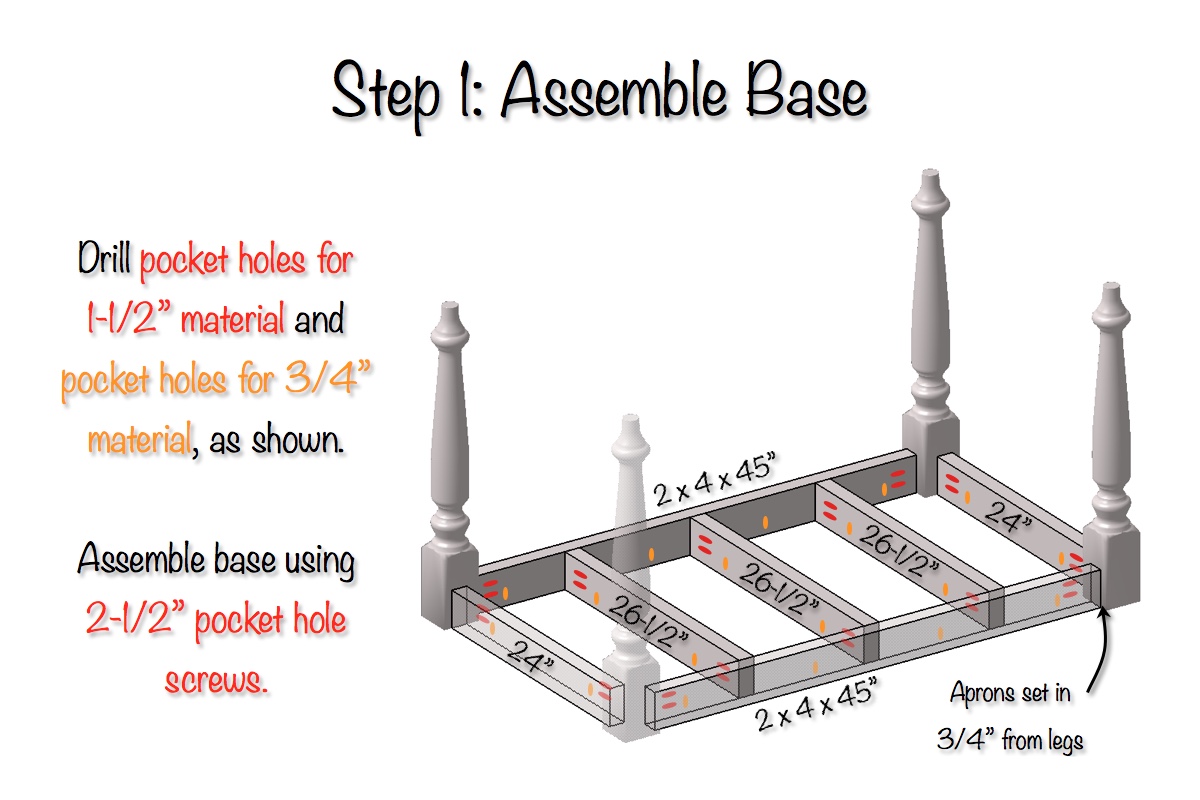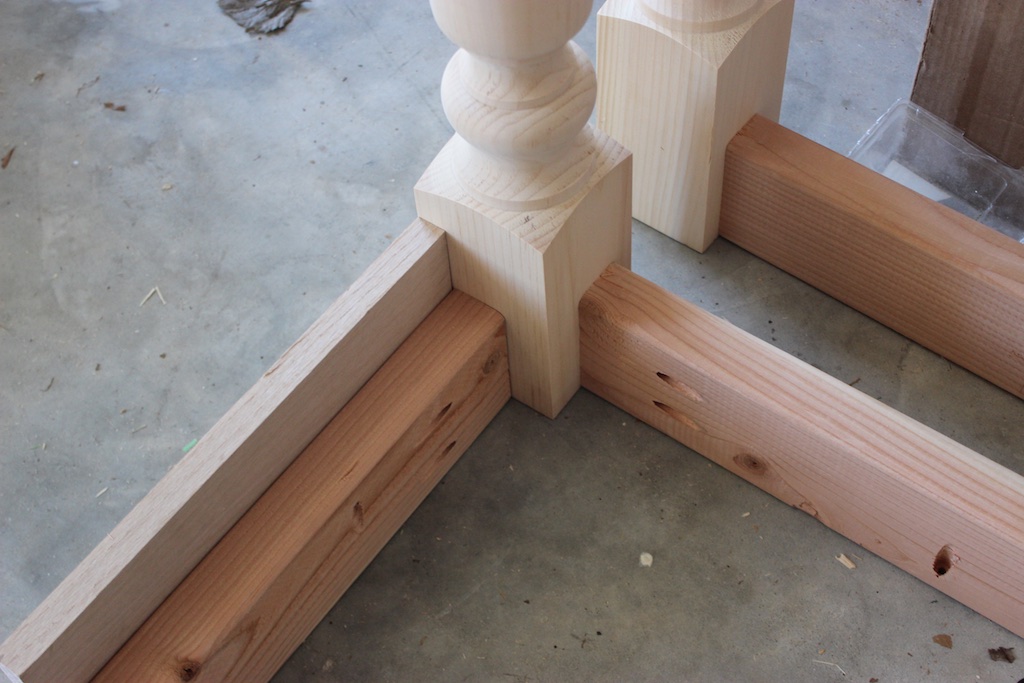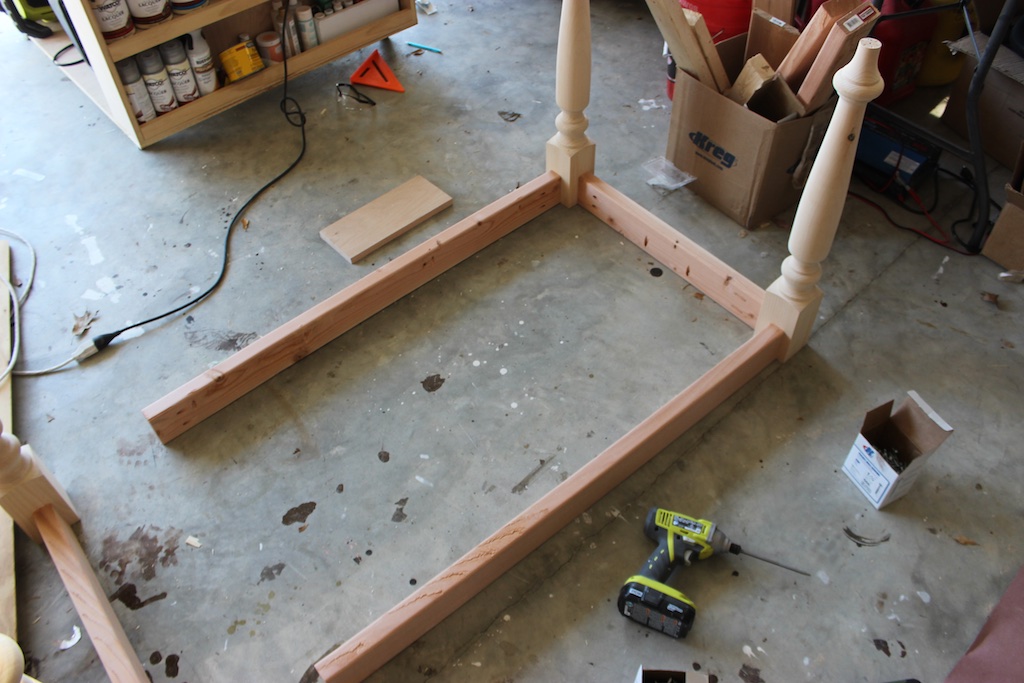 ---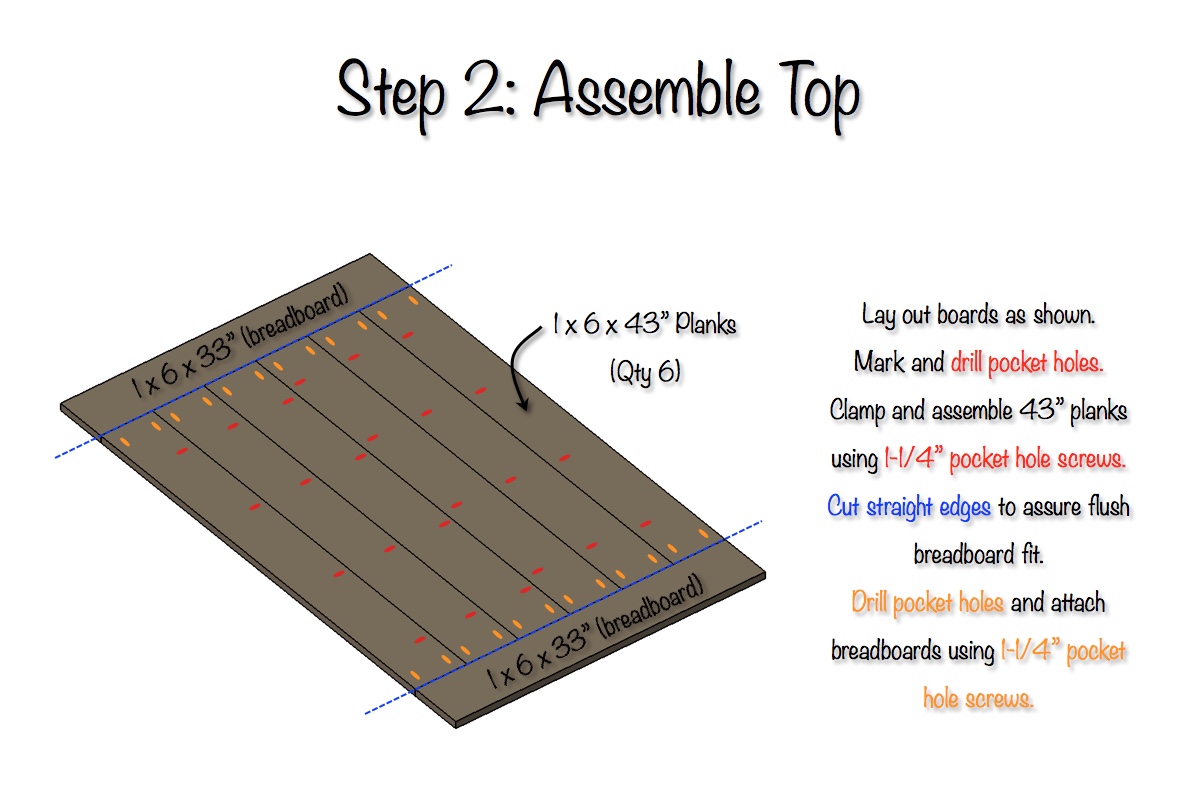 Note: If your assembled plank ends have a straight edge then don't worry about cutting the straight edge. Otherwise clamp a board at the appropriate distance to run your circular saw down it in order to trim as little as possible off the ends and get a straight end for your breadboard.
---
Finishing
First we stained the top and the base with Early American wood stain from Rustoleum. Then Jamie applied Vaseline to the areas we wanted to distress. We then followed that with Zinsser's Stain Blocking Primer and flat white paint (not shown).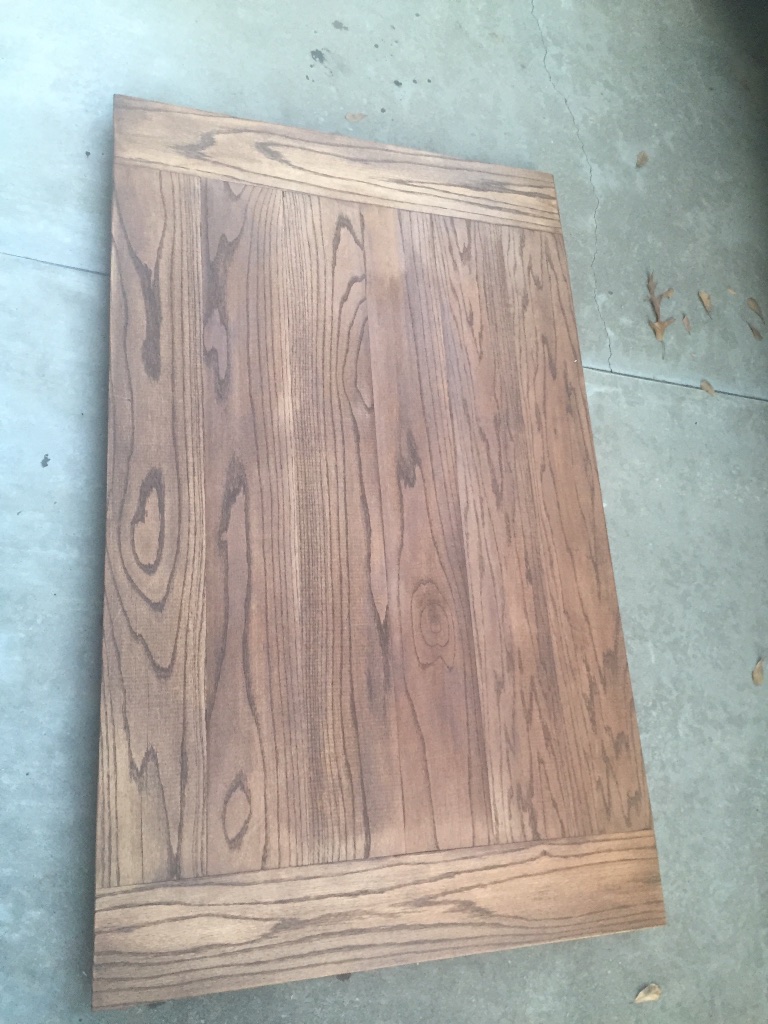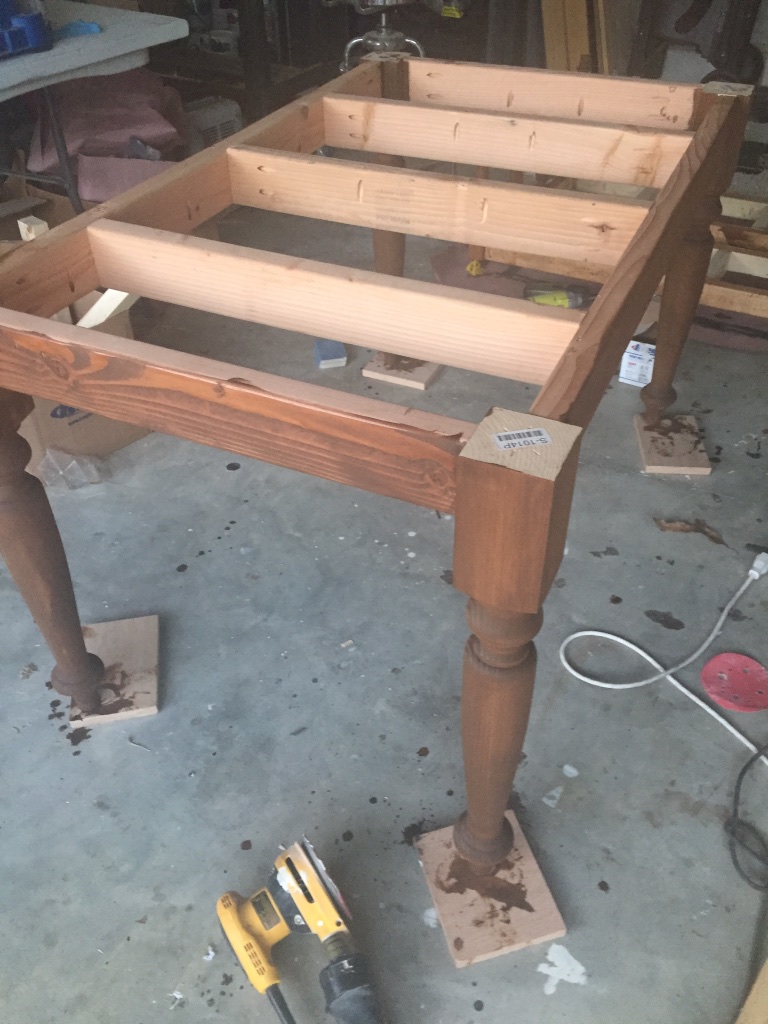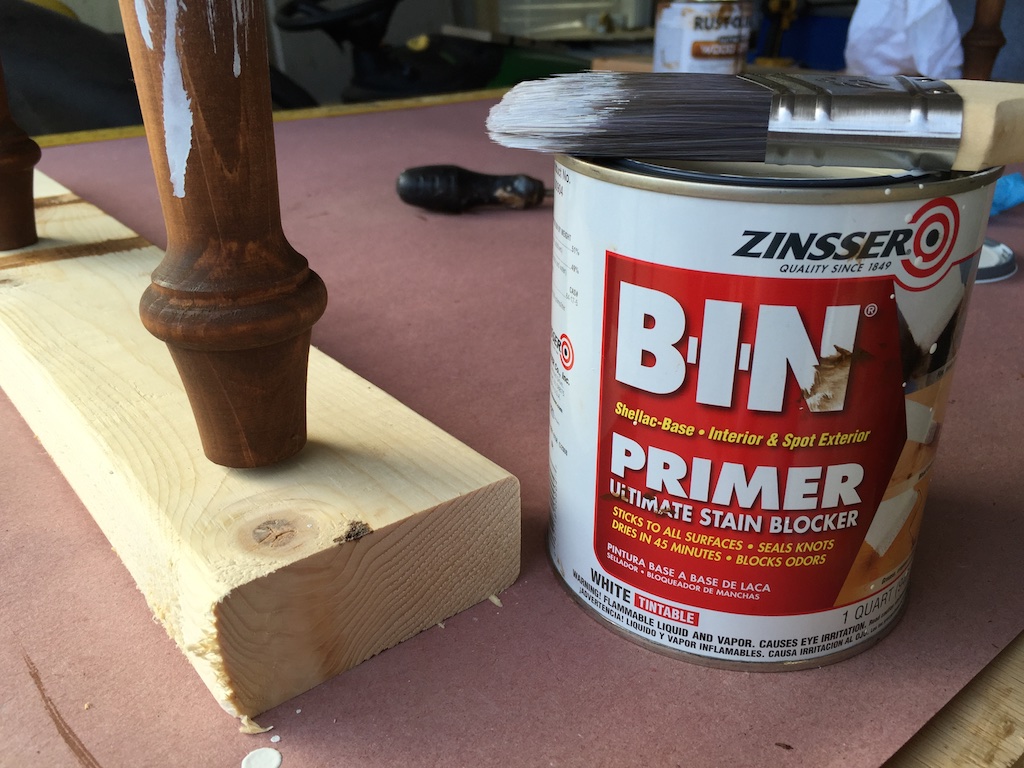 ---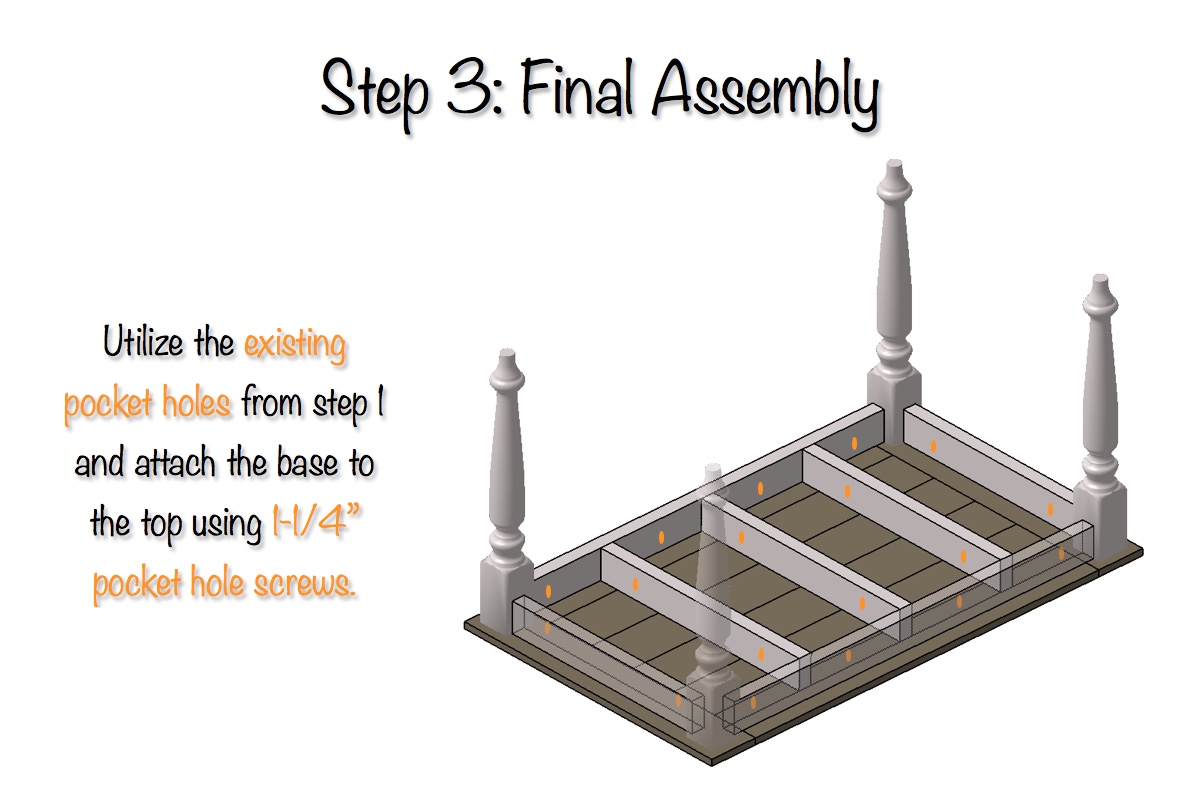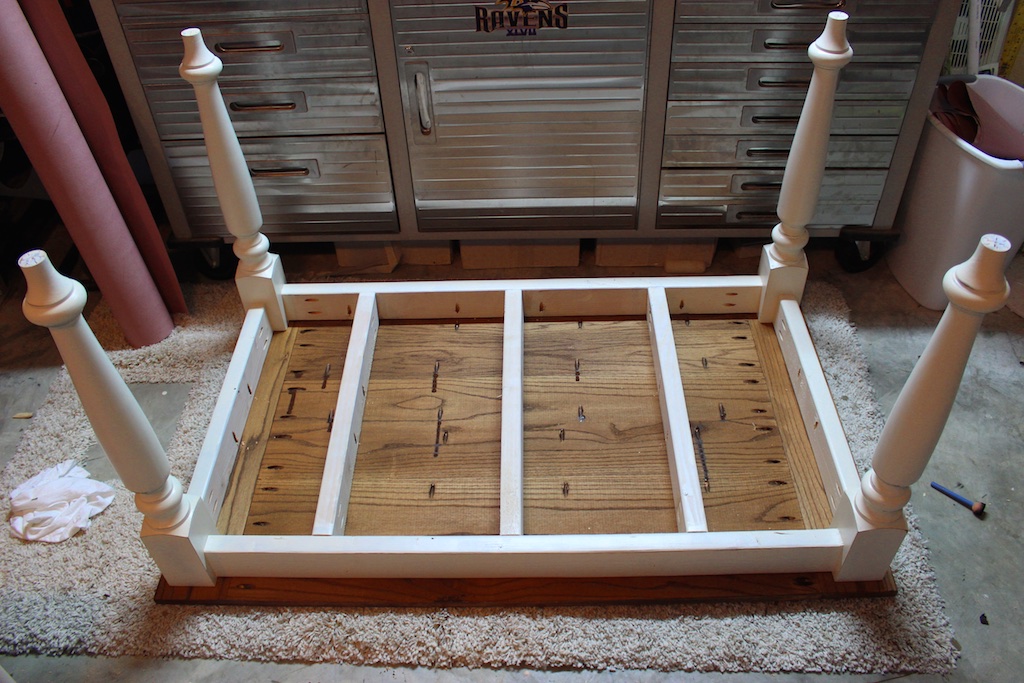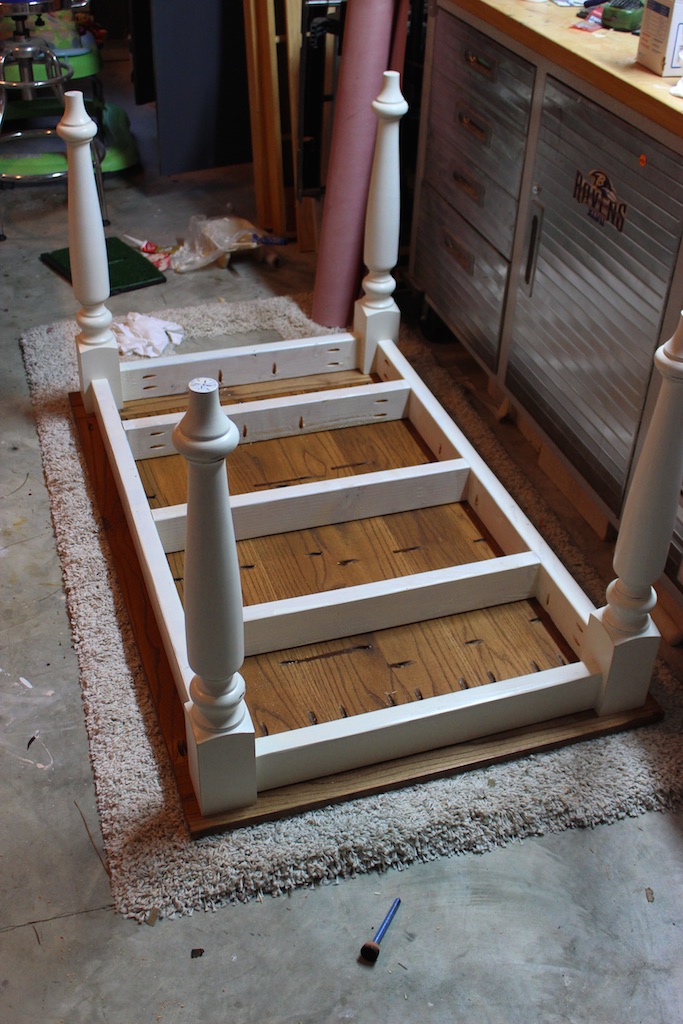 ---
Questions? Comments?
---
As always, if you have any questions don't hesitate to comment below and especially don't forget to post pictures of your finished products in the comments! ENJOY!