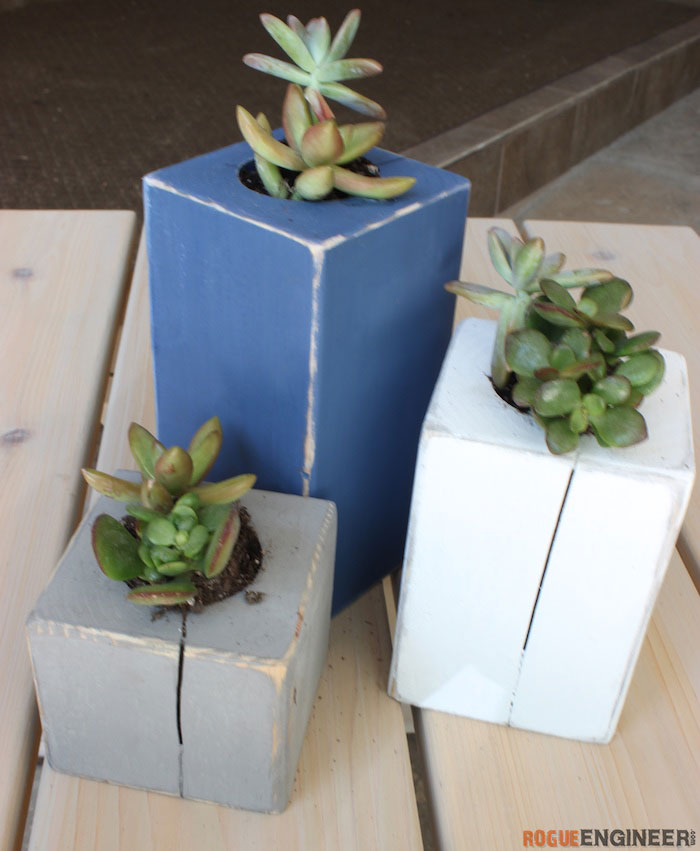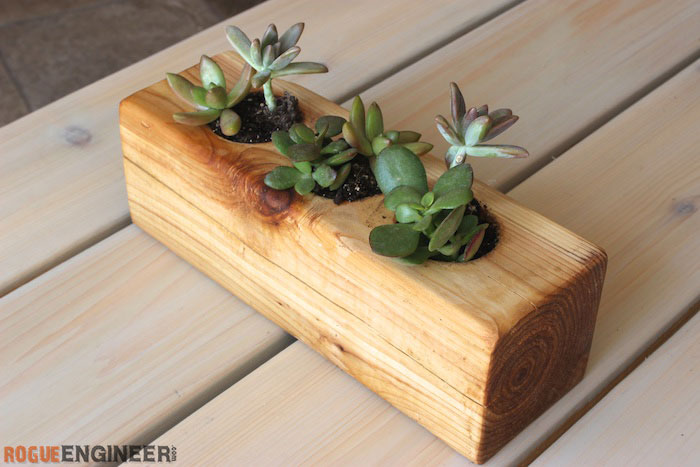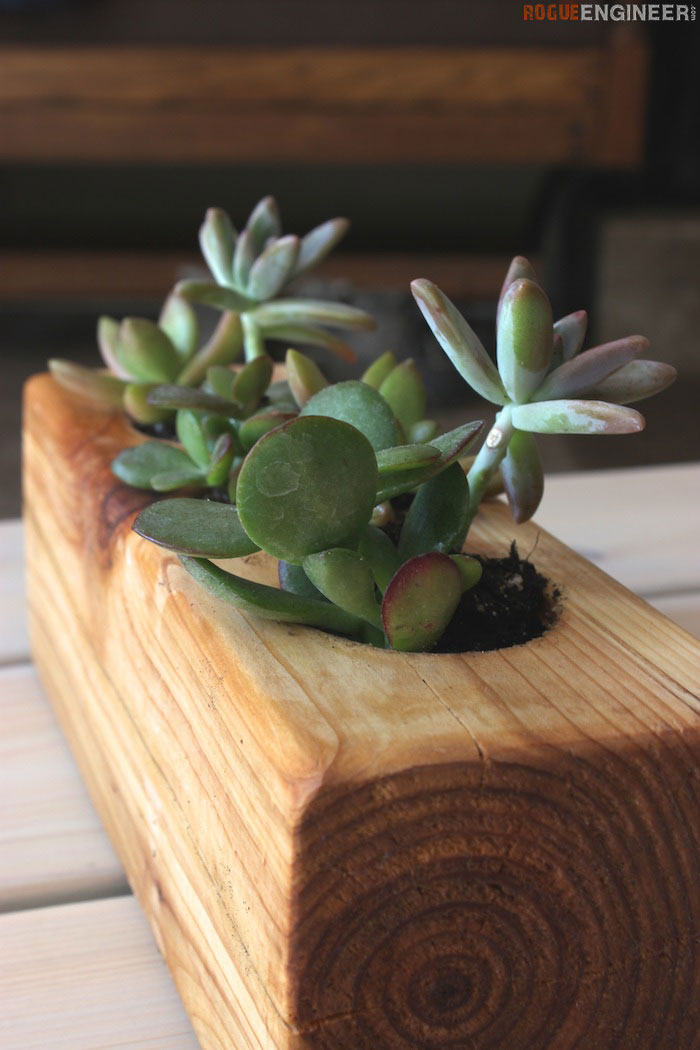 So we are working on creating an awesome outdoor space for my brother and sister-in-law. With some scrap cedar we had lying around from a previous project, I decided to put it to good use and create a cute center piece for their new outdoor coffee table. After I fished building them a set, I decided I liked it so much and made myself one! Check out how simple these were to make!
For sneak peeks of our upcoming projects be sure to follow me on Facebook and Instagram. Also, follow me on Pinterest to get tons of projects plans from all around the web!
Required Tools
Materials
Disclosure: The links provided in the "materials" and "required tools" sections are affiliate links. If you would like to support our site and help keep our content free come find out more about how we can make money with no extra cost to you.
How to build a succulent planter
Step 1: Cutting wood
Cut 4×4 scrap to which ever sizes you choose. I went with 7″, 5″ and 3″ for the painted planters. For the oiled planter I just used whatever I had left in scrap.
Step 2: Drill Holes
First you will want to mark center for your holes. 1 3/4″ in is center.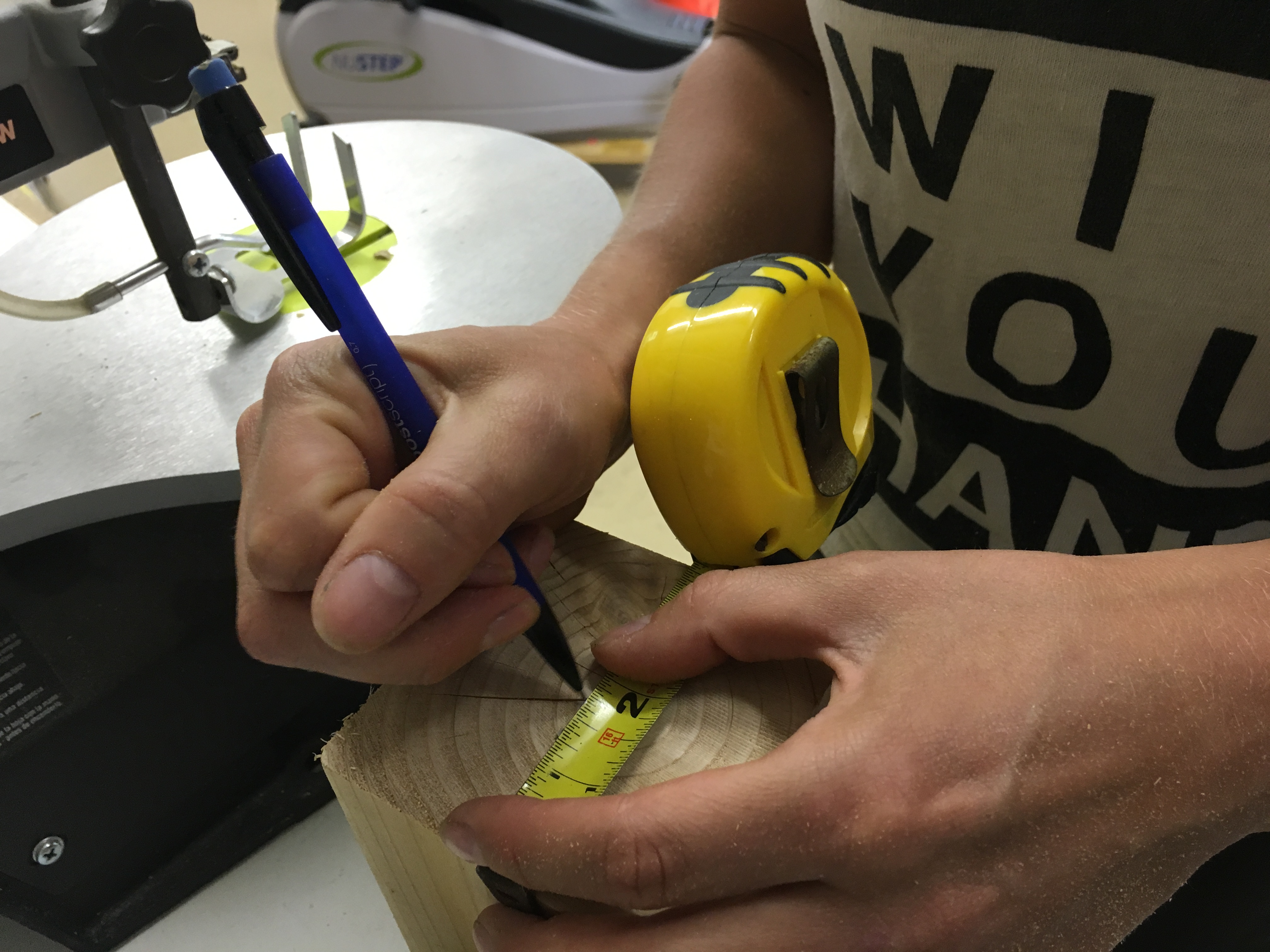 Then drill your holes using the 2″ forester bit. I used a drill press, however this can be done with a drill. Drill the holes about 1 1/2″ – 2″ deep.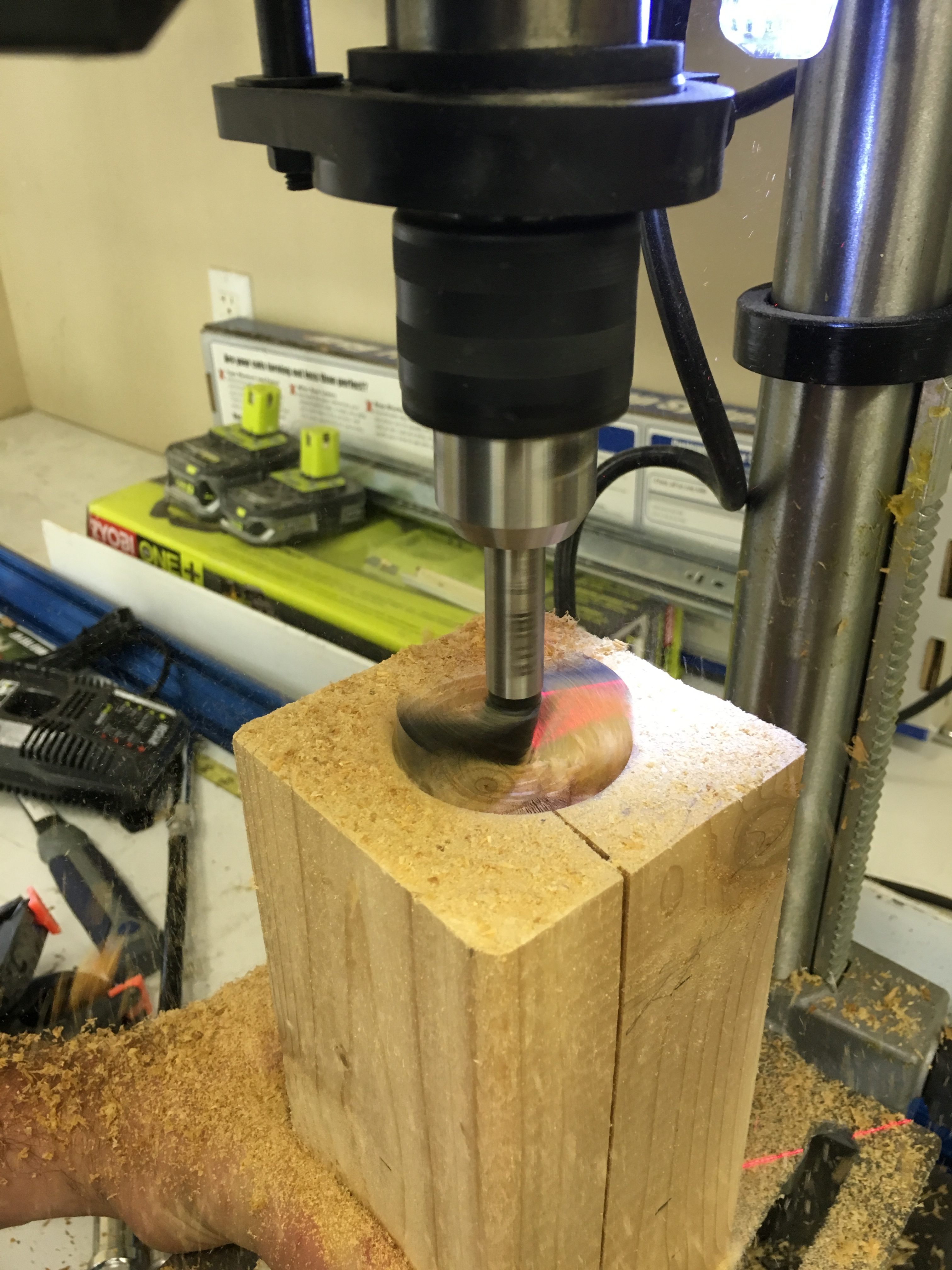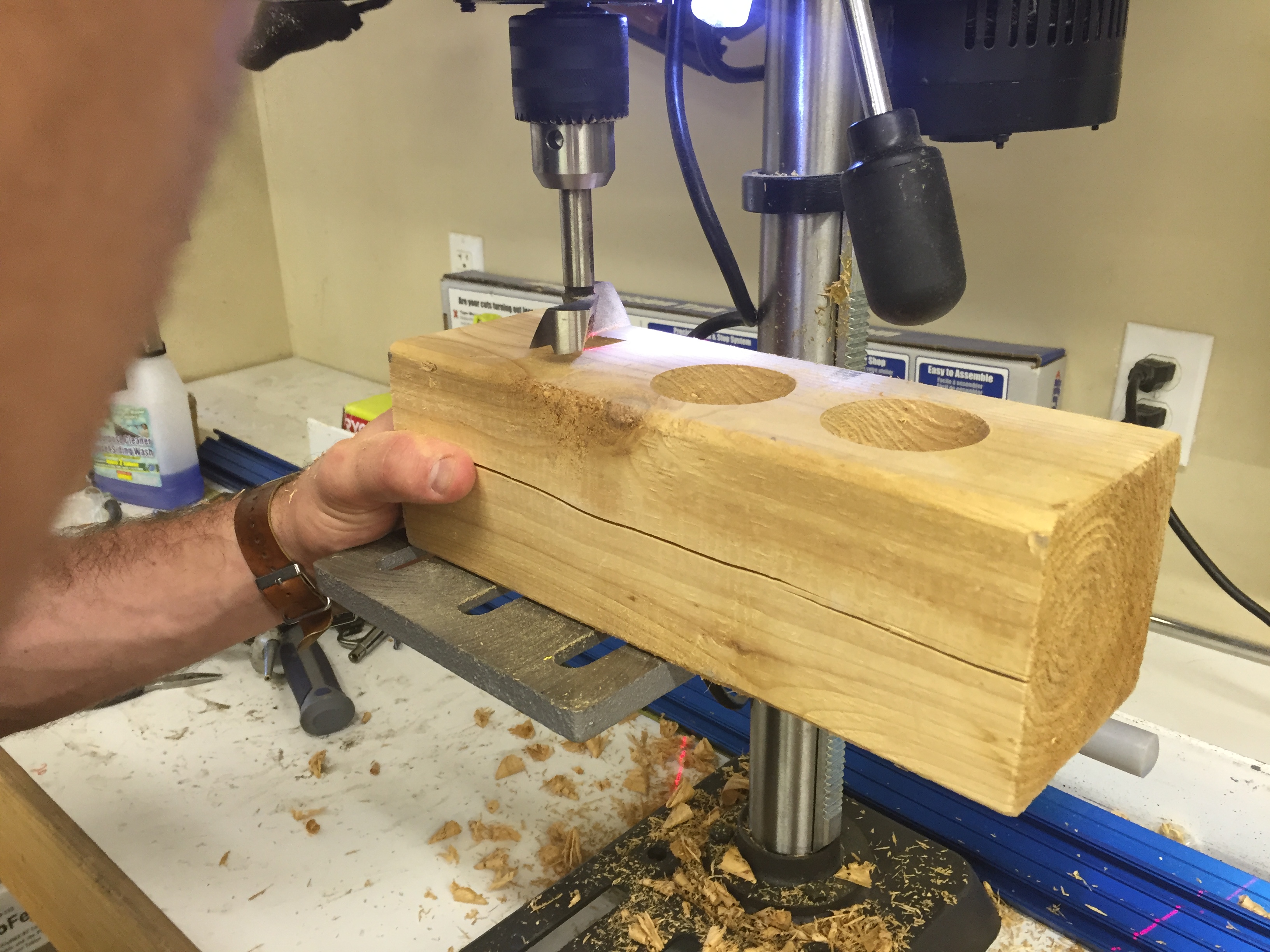 Step 3: Sand
Using 150 grit sand paper, sand down the edges and end grain of the boards.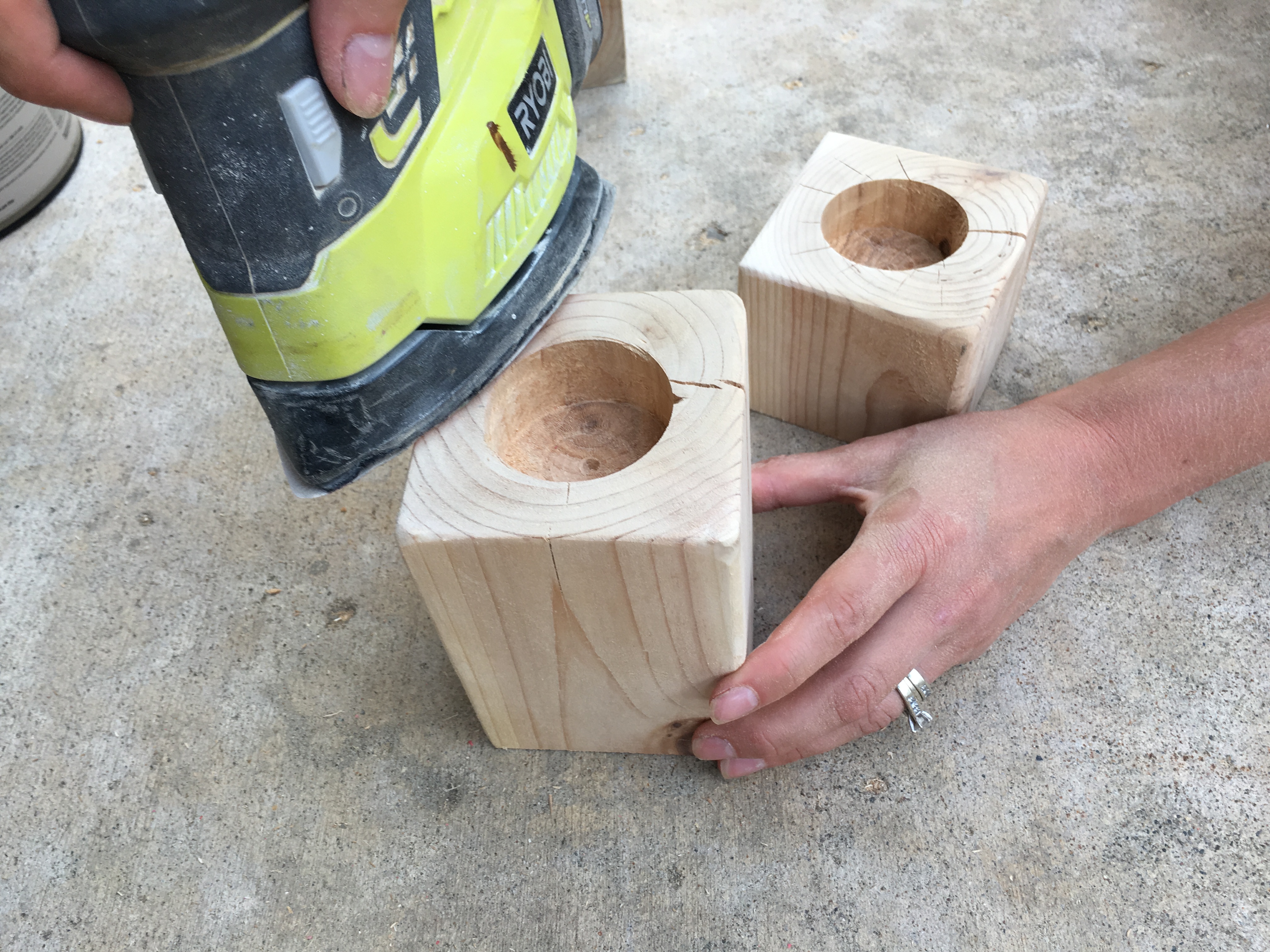 Step 4: Finish
For the fishing I spray using Rust-Oleums chalked spray paint in coastal blue, country gray, and linen white. Once it dried I then used a sander to distress the edges.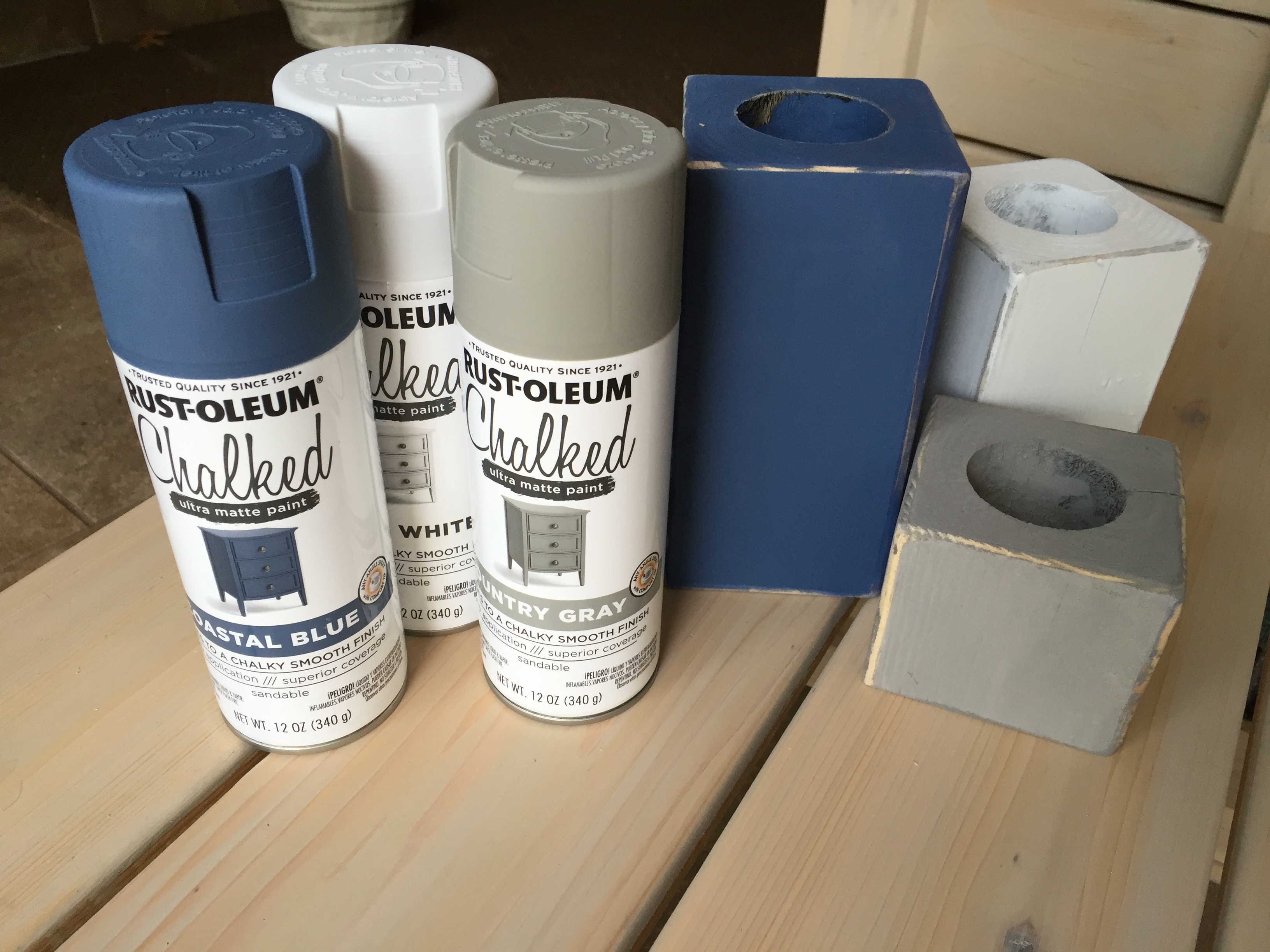 For this planter I simply used cutting board oil and wiped it down.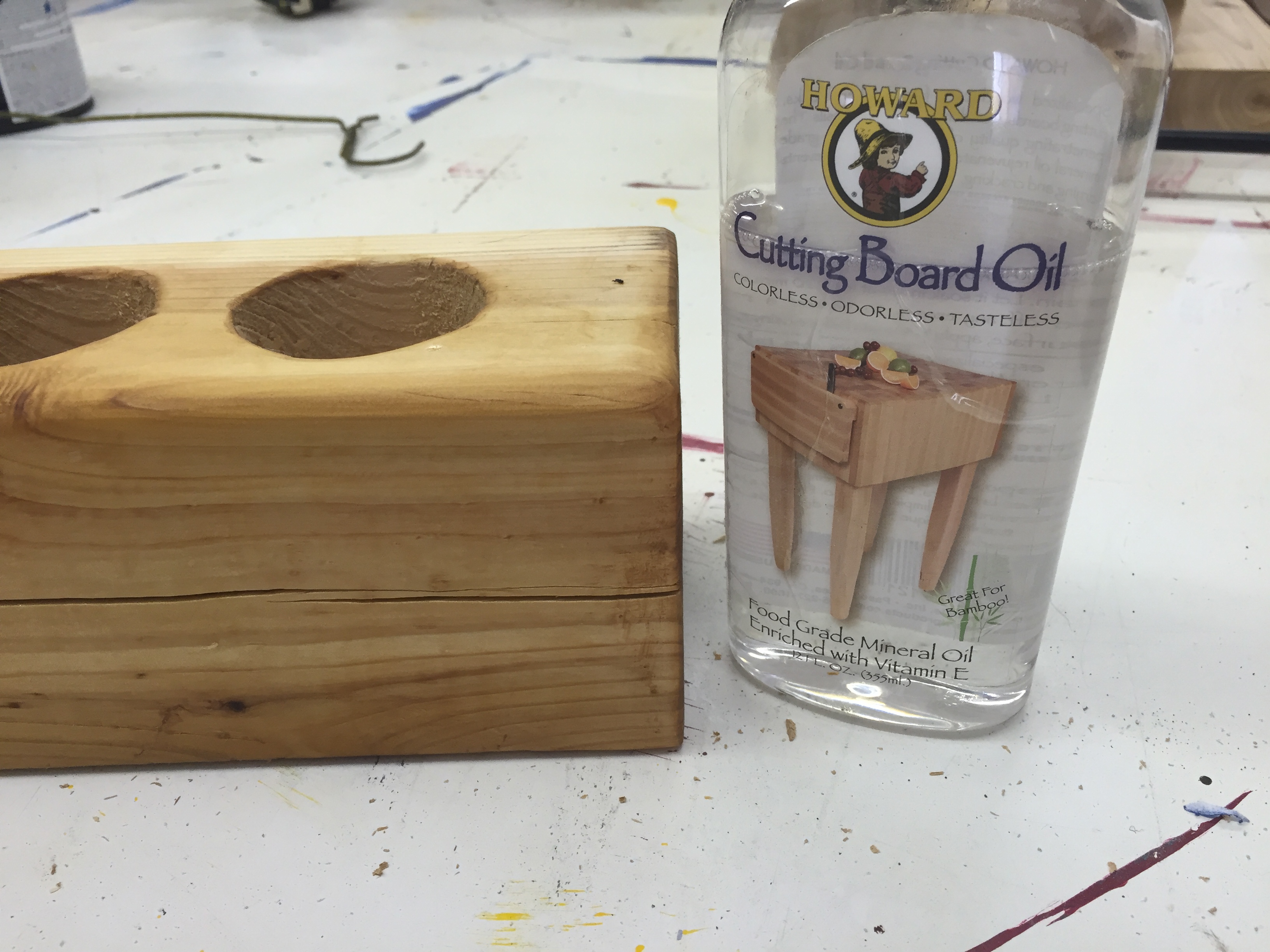 Well there you have it, super simple and super cute succulent planters out of scrap wood! Hope you enjoyed and happy building!

Questions? Comments?
As always, if you have any questions don't hesitate to comment below and especially don't forget to post pictures of your finished products in the comments! ENJOY!