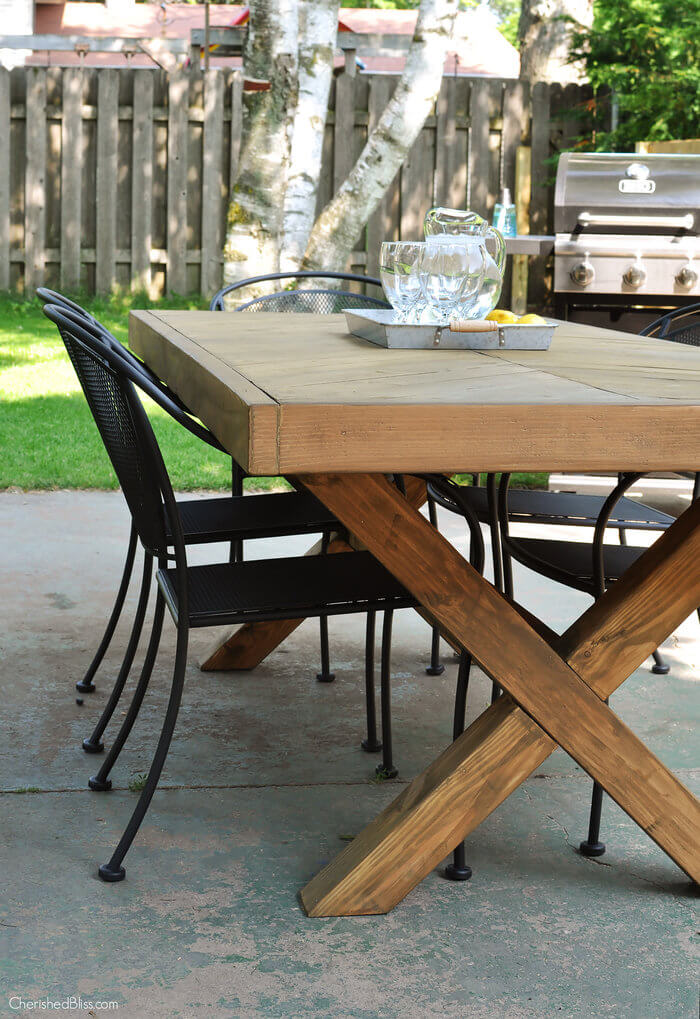 When Ashley from the blog Cherished Bliss wrote and asked me to help her with the plans for an outdoor table with X legs and a herringbone top I was totally honored but I knew I had my work cut out for me. I went to work on the plans and after talking with Ashely, we decided to go with a 4×4 X leg with lap joint. This might look difficult but if you look at step 1 you'll see that cutting the joint is actually quite simple. And then there is that herringbone top. When she said thats what she wanted I new it would require a lot of miter cuts but when you look at the finished product you can see it was all worth it! I hope you enjoy the plans and make sure to check out Ashley's build post for photos of the build.
For sneak peeks of our upcoming projects be sure to follow me on Facebook and Instagram. Also, follow me on Pinterest to get tons of projects plans from all around the web!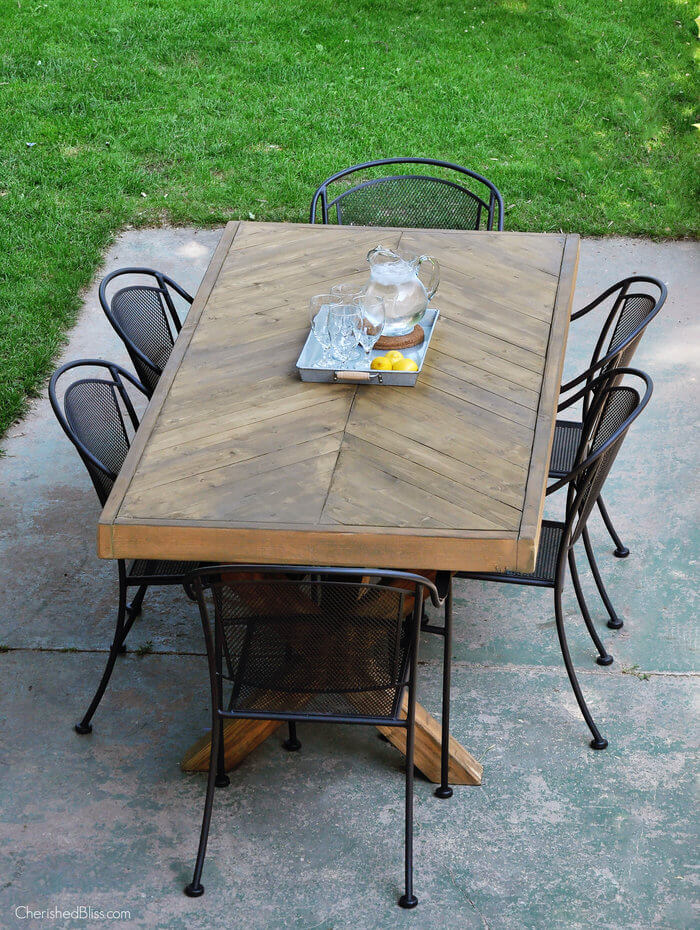 Disclosure: The links provided in the "materials" and "required tools" sections are affiliate links. If you would like to support our site and help keep our content free come find out more about how we can make money with no extra cost to you.
Dimensions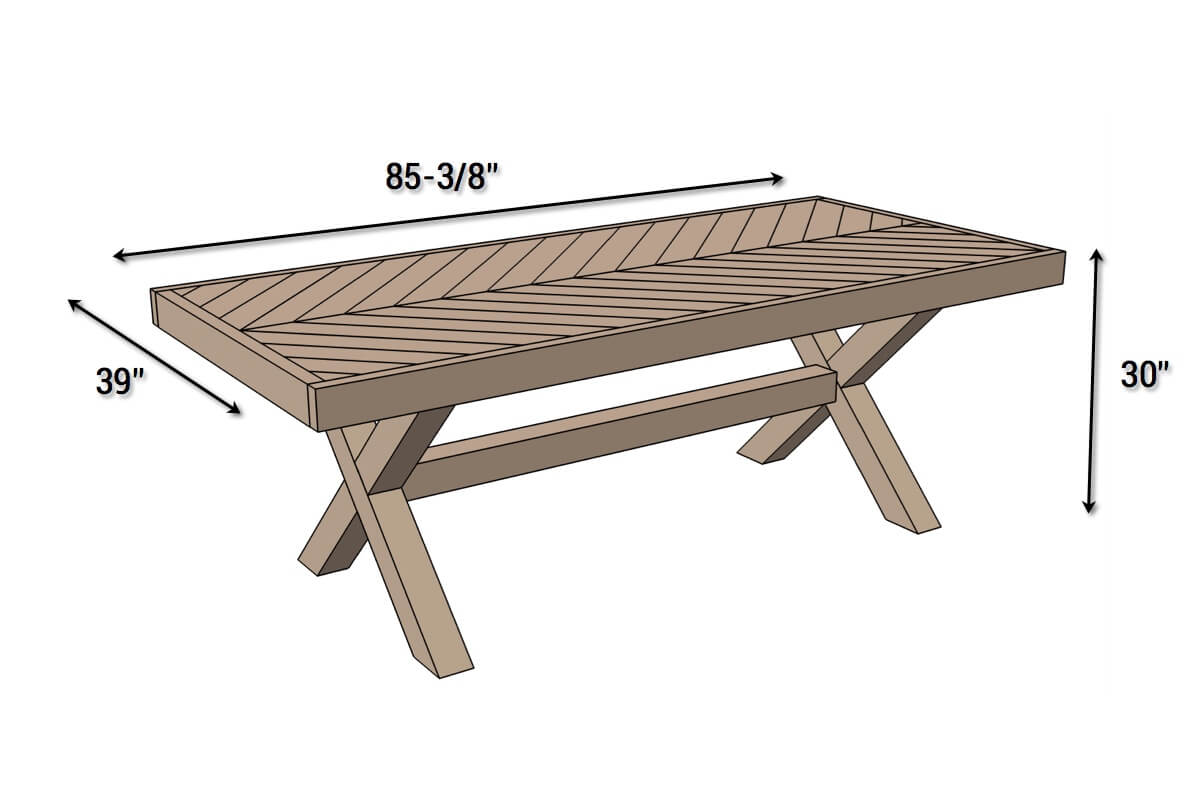 Cut List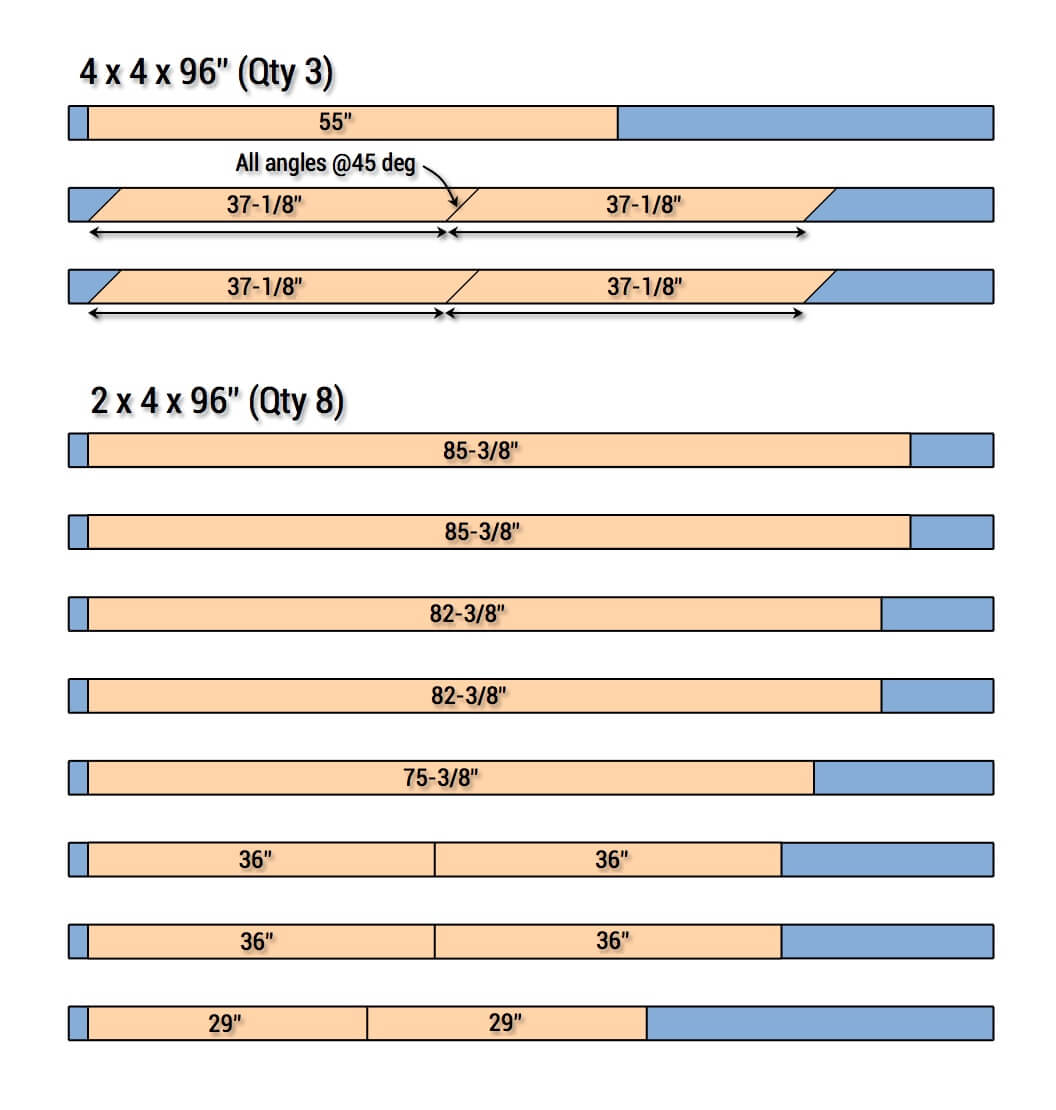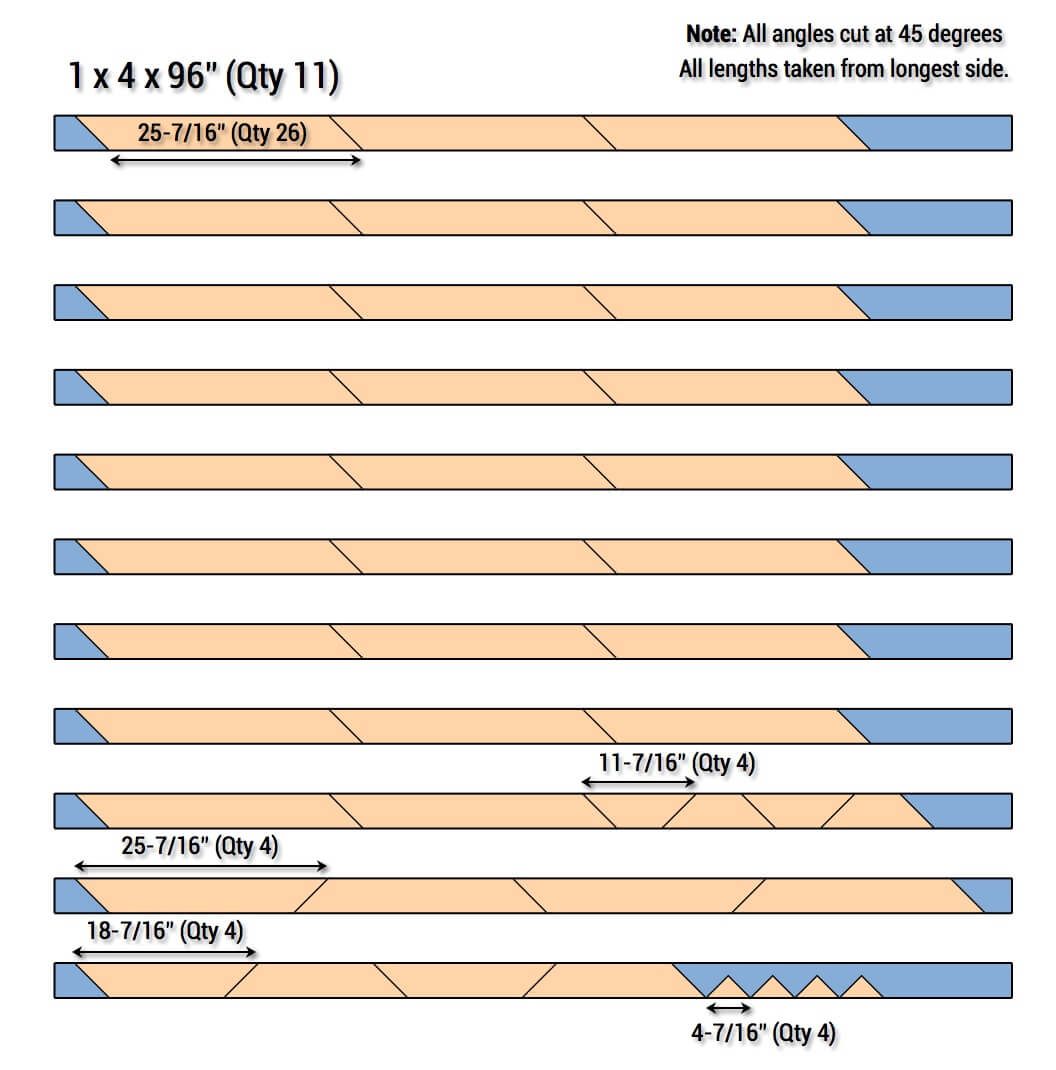 How to Build an X-Leg Herringbone Table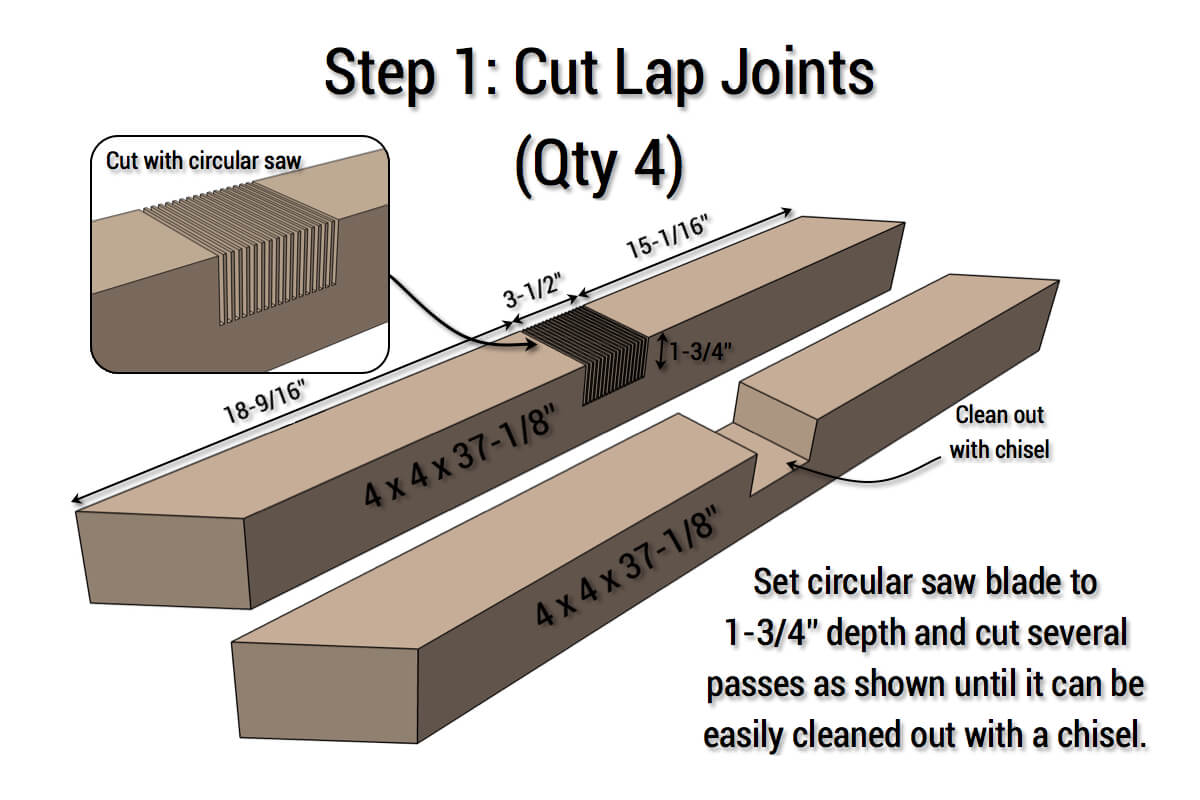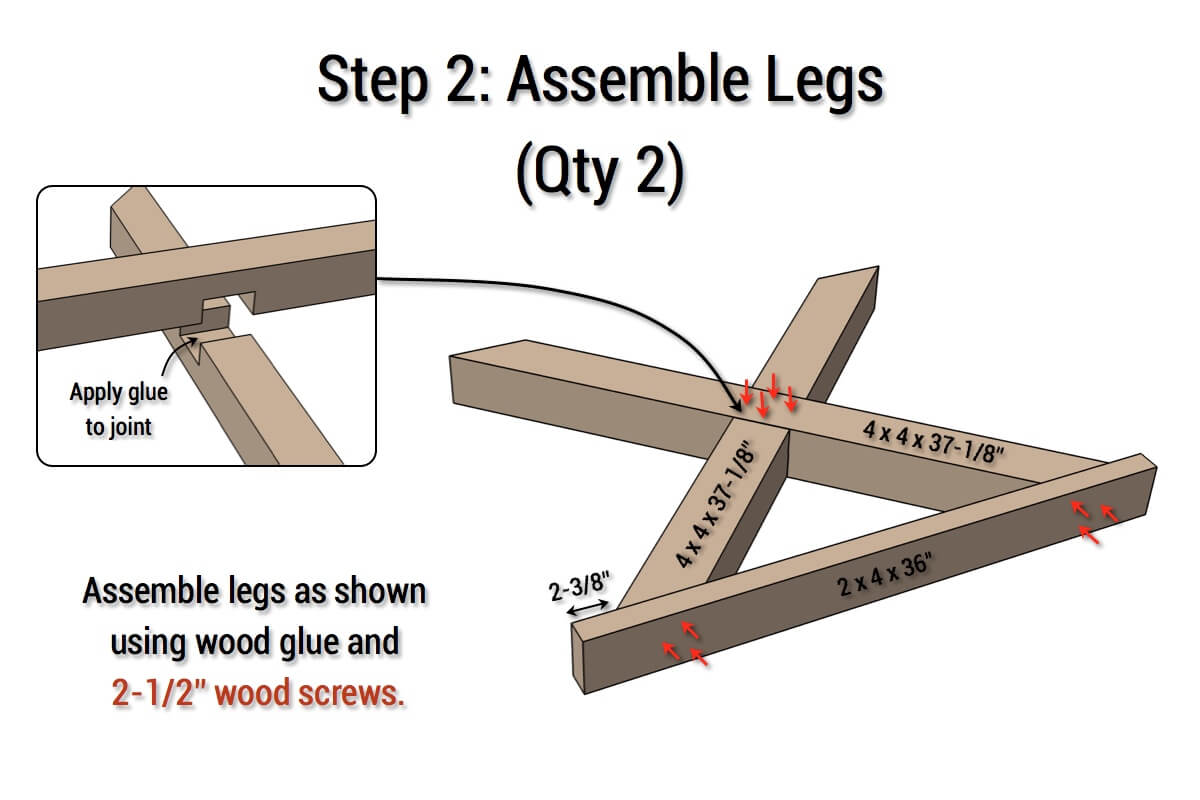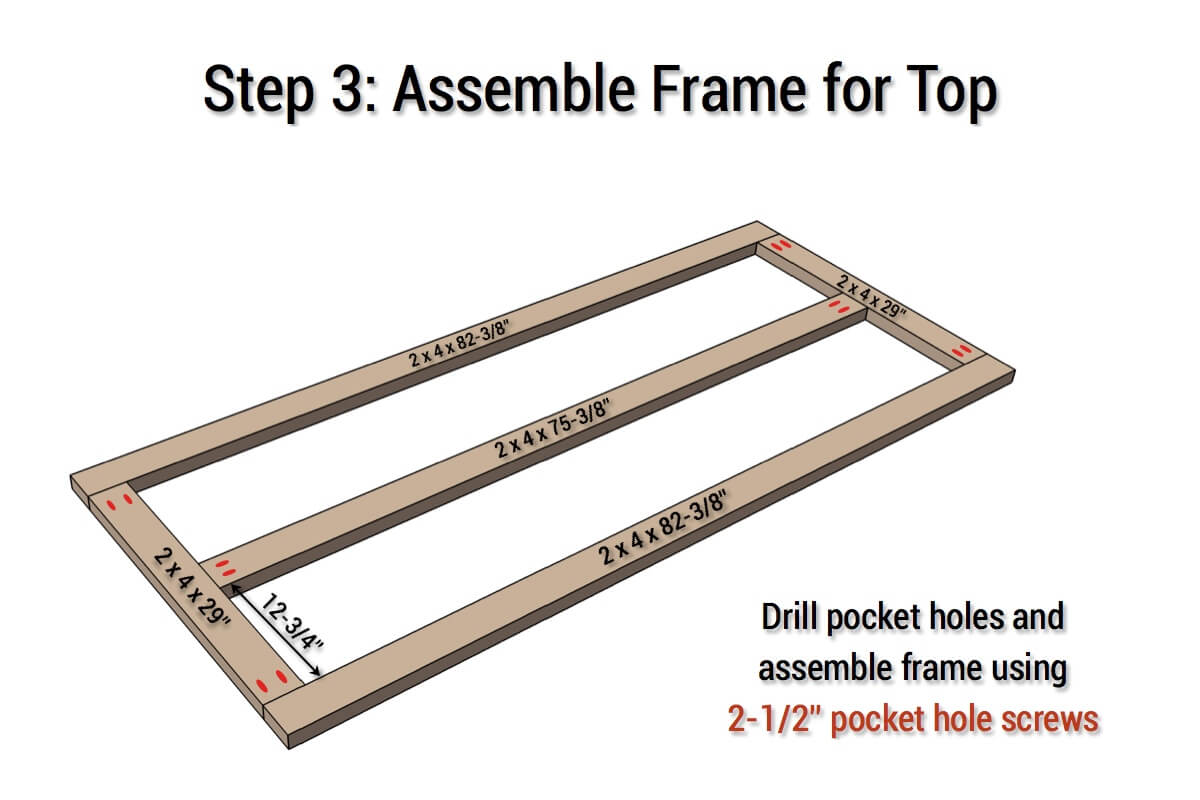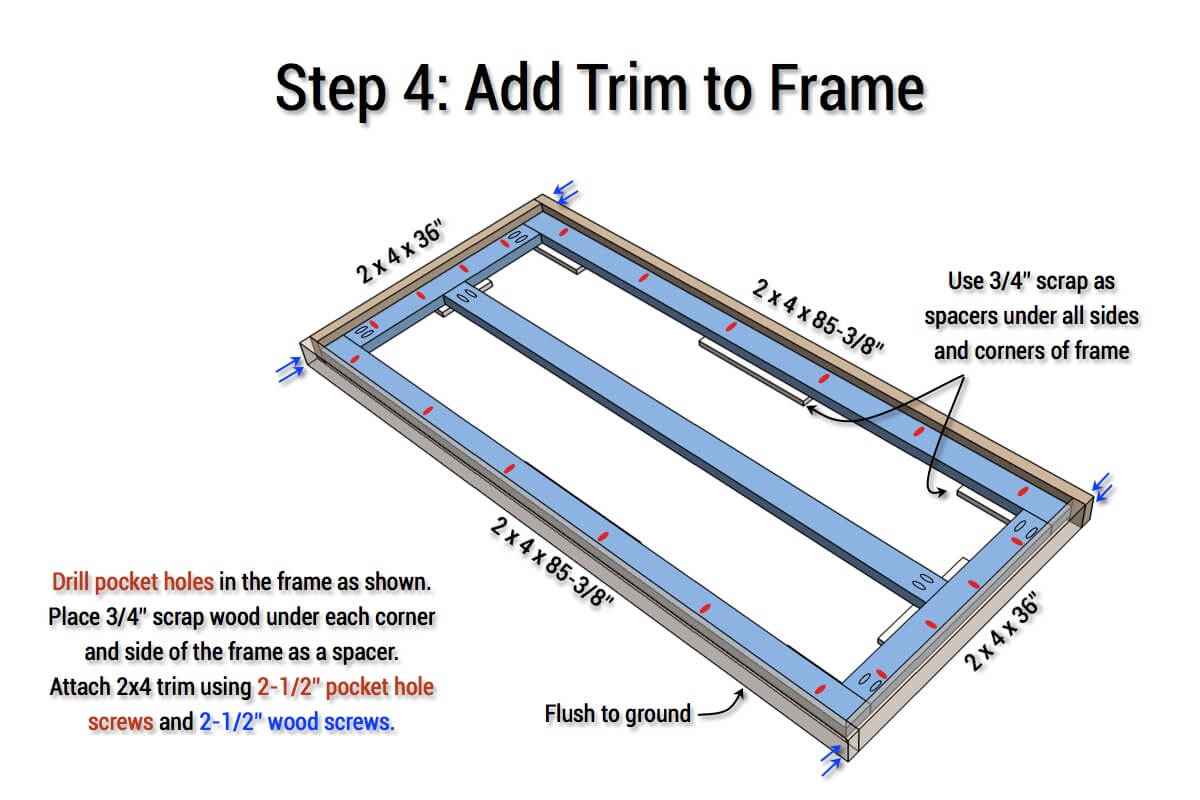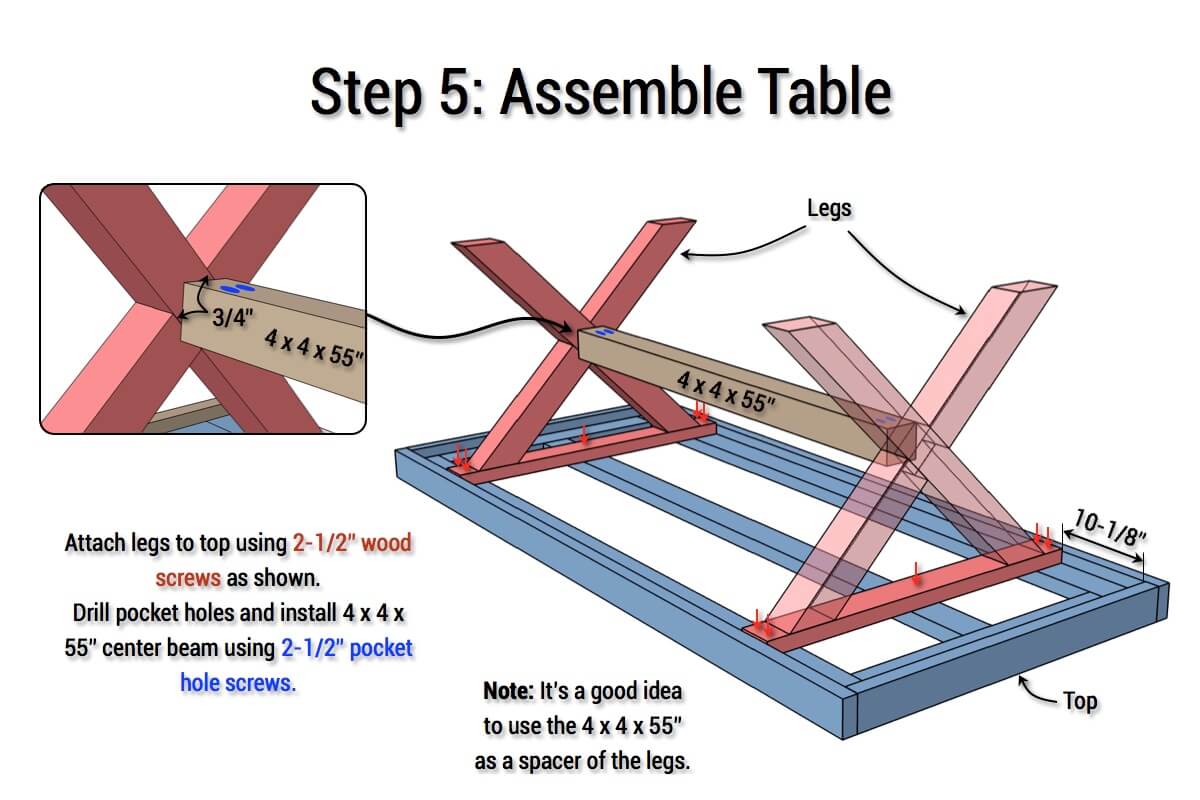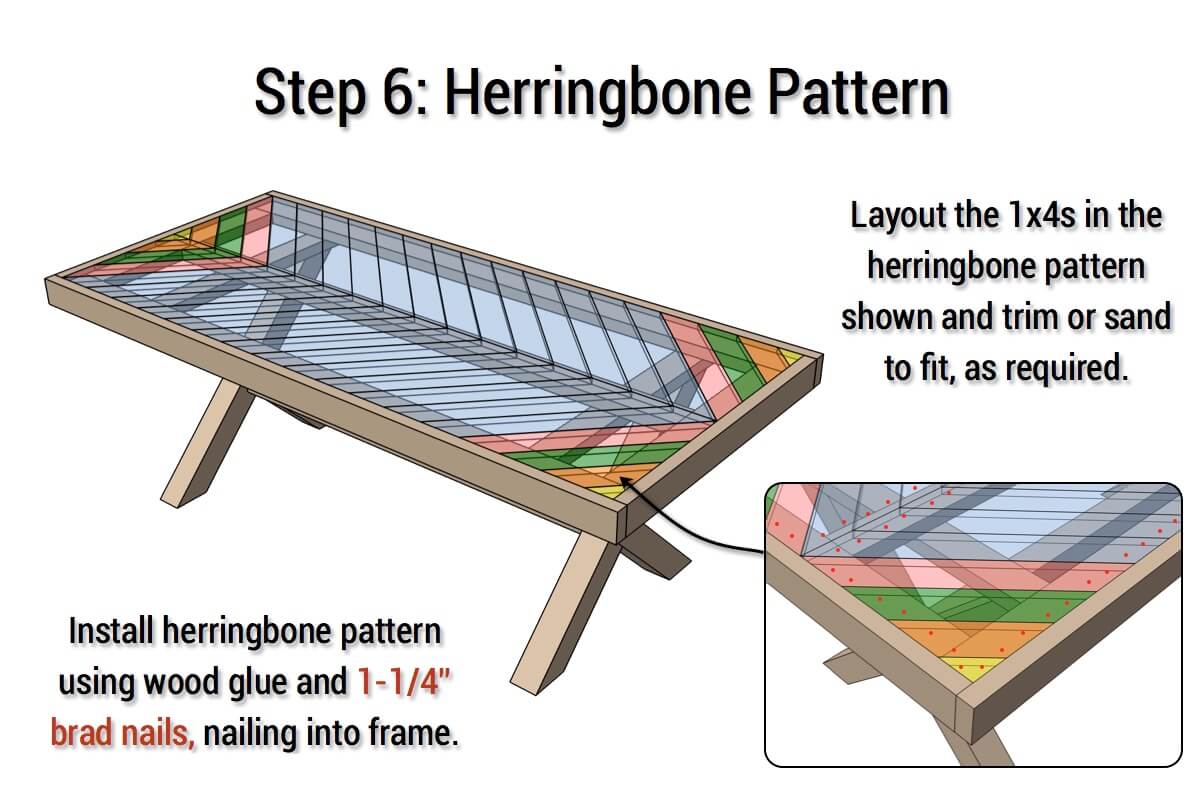 Questions? Comments?
As always, if you have any questions don't hesitate to comment below and especially don't forget to post pictures of your finished products in the comments! ENJOY!