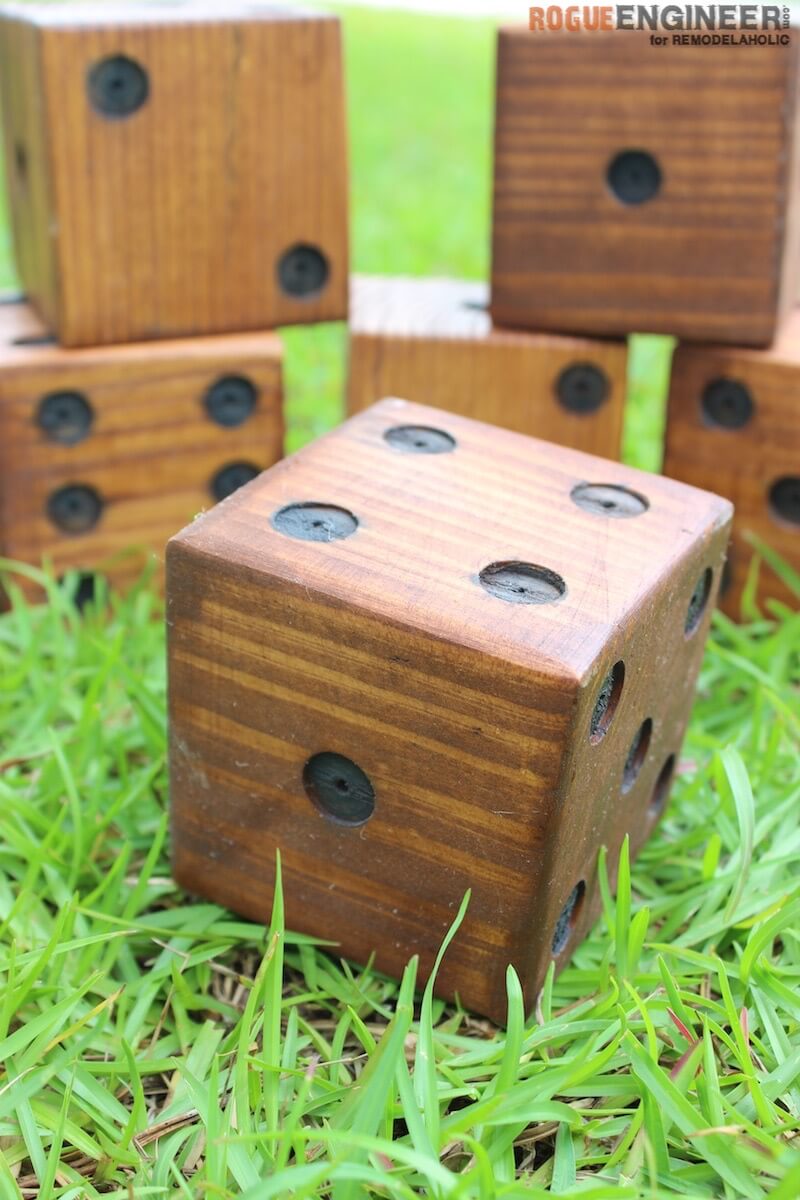 The summer is here and what better way to spend time with family and friends than to be outside playing yard games. One new yard game that is picking up in popularity is yard dice. However, if you plan to buy these outdoor dice you can expect to pay anywhere from $40-$60. Or you could just make them yourself for free using scrap some 4×4! Enjoy!
For sneak peeks of our upcoming projects be sure to follow me on Facebook and Instagram. Also, follow me on Pinterest to get tons of projects plans from all around the web!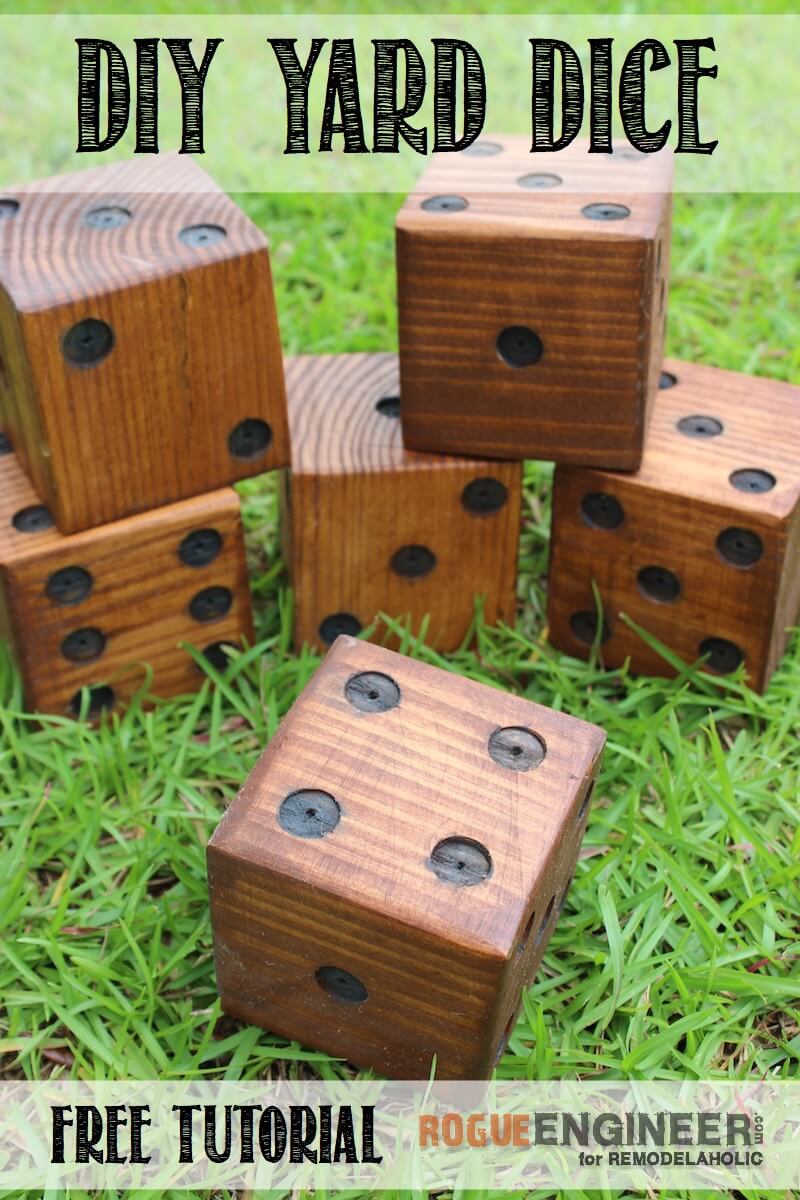 Required Tools
As always, if you have any questions don't hesitate to comment below and especially don't forget to post pictures of your finished products in the comments! ENJOY!