We love to design cool new furniture, so when I need some inspiration I check out Ryobi Nation. There are tons of really cool DIY projects posted by some really cool Ryobi Nation members, including me! It's awesome to see what kind of projects people create. My favorite though has to be the furniture section. Check out these unique furniture I came across when browsing the Ryobi Nation site. And don't forget to enter the giveaway for a chance to win $300 in Ryobi Power Tools!
Disclosure: This post was sponsored by Ryobi but all the opinions are 100% my own!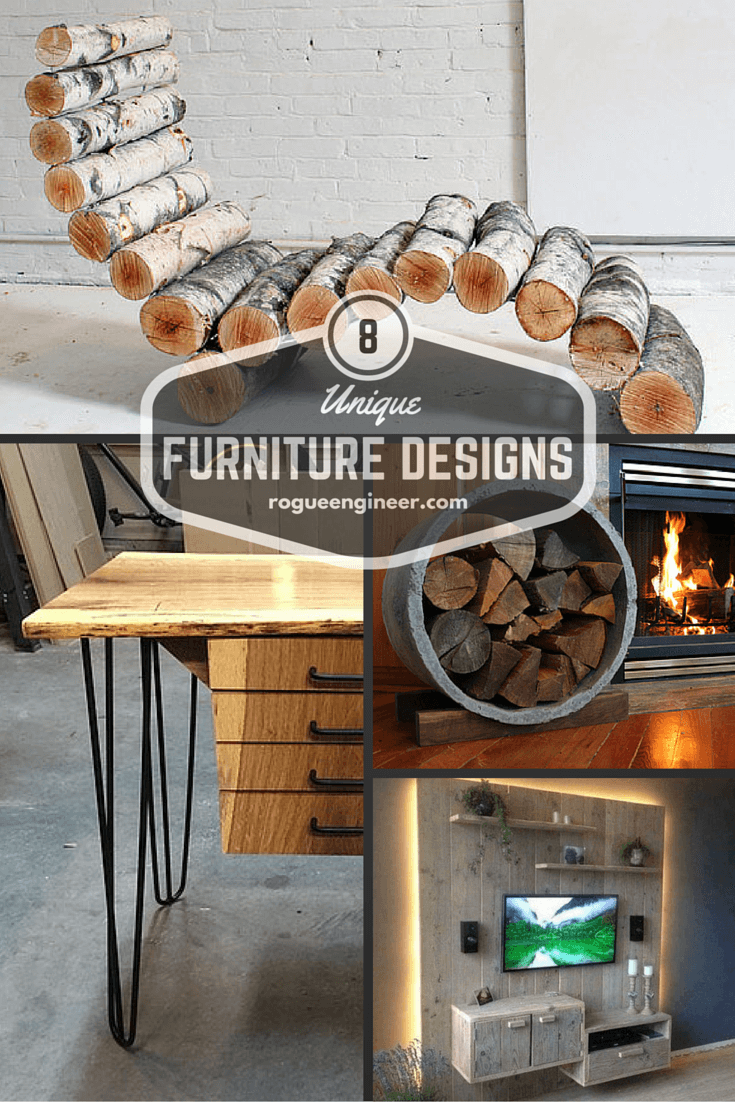 Entrainment Center by JUSTIN4SAM
This entertainment center is a great statement piece! Not only does the floating built-in save on space, they also give a great modern feel to the piece. This entire entrainment center was built out of pallet wood, which is pretty frickin' cool. Plus the indirect lighting adds a nice touch! Well done man. Well done.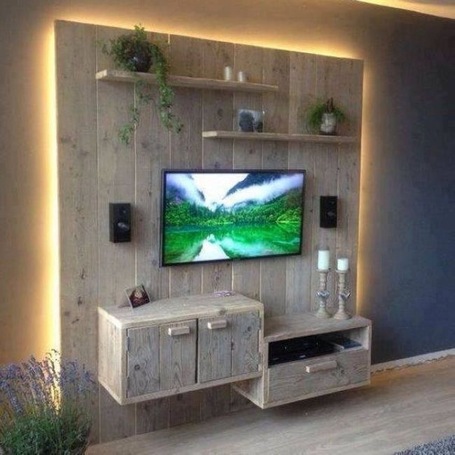 Old Door Bench by Fezz
We dig any project that can repurpose materials, but this bench made from an old door is really awesome! There is just something about using an old door, we built our storage coffee table from a door taken out of a historic home in downtown Savannah. But back to the bench, I think the coolest part to this one is the locking cupboard below. It uses the original skeleton key… I mean come on! That's just awesome.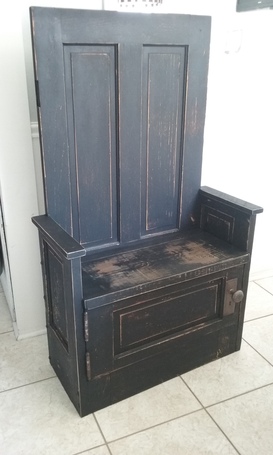 Modern Concrete Log Holder by DIY Pete
Check out this modern looking log holder built by DIY Pete! He made a mold using aluminum flashing, poured some concrete, and created this awesome  log holder. We love the modern feel this adds to the fireplace.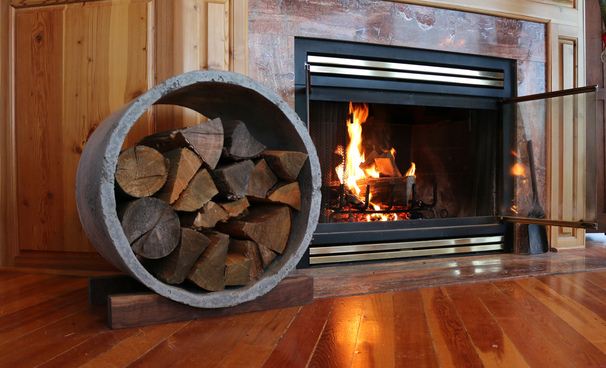 Live Edge Printer Table by CHROMEJT
This guy saw a need, used local lumber, and make one sweet printer table! The live edge top on this table really makes this one stand out.The hairpin legs are also a great touch!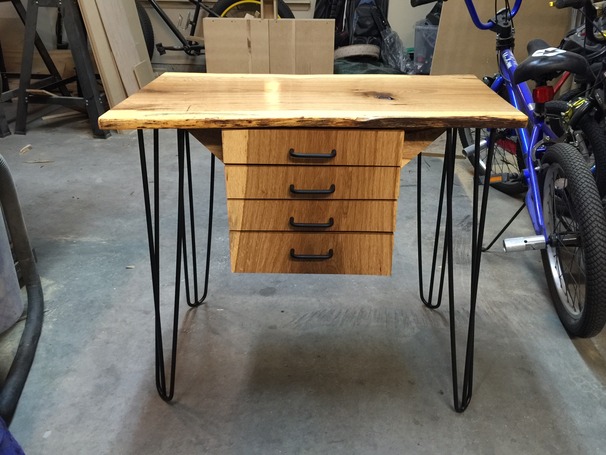 How cool is this toddler bed?! My son would have freaked out if I built him this. My favorite thing about this bed is that the sides serve as bed rails. For my son we built some simple bed rails to keep him safe, but I'm sure he would have preferred this awesome fire truck bed!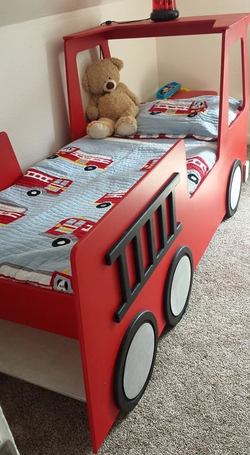 Mittenrondacks by RWHEELER73
Well, I mean now that I am living in Michigan I just had too! These chairs are pretty sweet though, and Michigan is kind of the perfect state to made chairs of!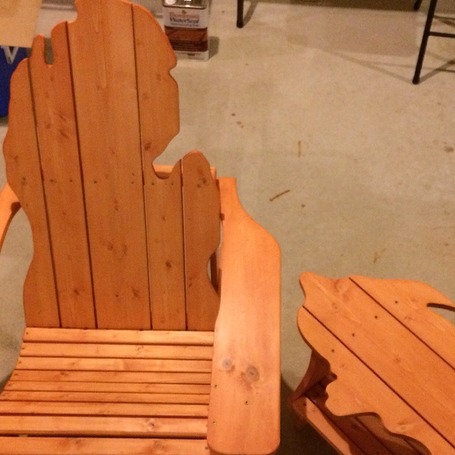 WOW this lounge chair made from logs is pretty awesome! This would for sure be a conversation piece "Oh yeah, just used my chain saw, cut some wood, and built this lounge!" Surely it wasn't that easy, but it's totally cool.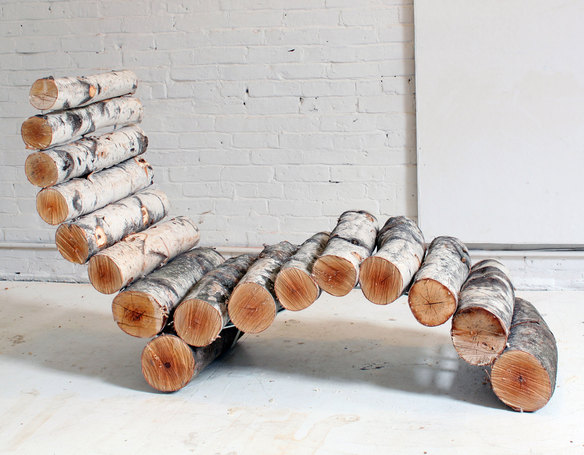 A grandfather built this amazing round  crib for his granddaughter. She's one lucky little girl. A round crib is such a unique addition to the nursery!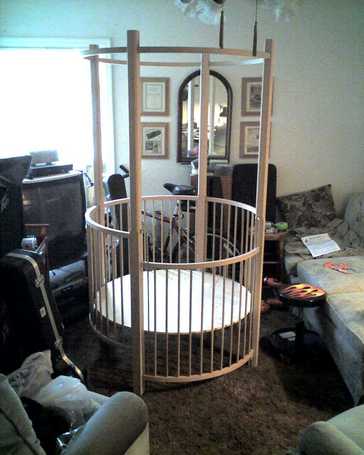 Quick ReCap
These are some really awesome and unique furniture designs. We are big fans of repurposing wood, and love to see when people can put it to good use. Furniture should also help to solve problems, whether its space-saving or functionality, furniture should work for your space. And of course furniture should look cool, I think these Ryobi Nation members killed it with their furniture designs! How about you?!