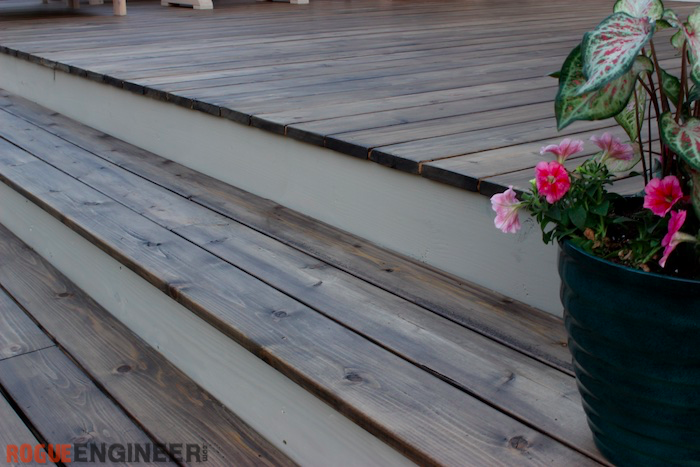 Recently we built this sweet floating deck for my brother and sister-in-law. We really wanted to make this outdoor space pop, so with the help of our friends over at Rust-Oleum, we gave this deck one heck of a finish. Using the Restore Semi-Transparent Stain and Restore One Coat Solid Stain, we created an awesome two-toned finish on this deck. The finish on this deck really transformed the space!
Be sure to check out all the outdoor furniture we built for this deck!

For sneak peeks of our upcoming projects be sure to follow me on Facebook and Instagram. Also, follow me on Pinterest to get tons of projects plans from all around the web!
Required Tools
Disclosure: The links provided in the "materials" and "required tools" sections are affiliate links. If you would like to support our site and help keep our content free come find out more about how we can make money with no extra cost to you.
How to stain a deck
We choose to stain this deck using the Restore Semi-Transparent Stain in a slightly different way than the directions state. We painted the stain on and wiped off to give a lighter finish to the cedar decking. You may choose to have a darker finish on the deck, in that case I would recommend using a roller and rolling not the Restore Semi-Transparent stain.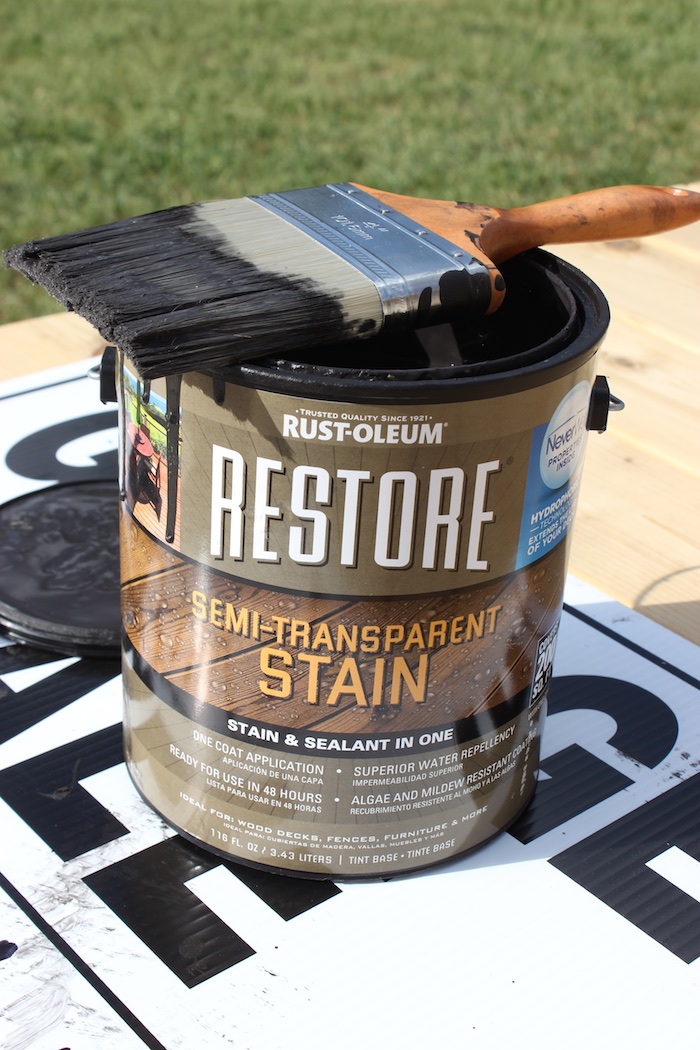 We used a brush to paint on the Semi-Transparent Deck stain and whipped off using stain rags.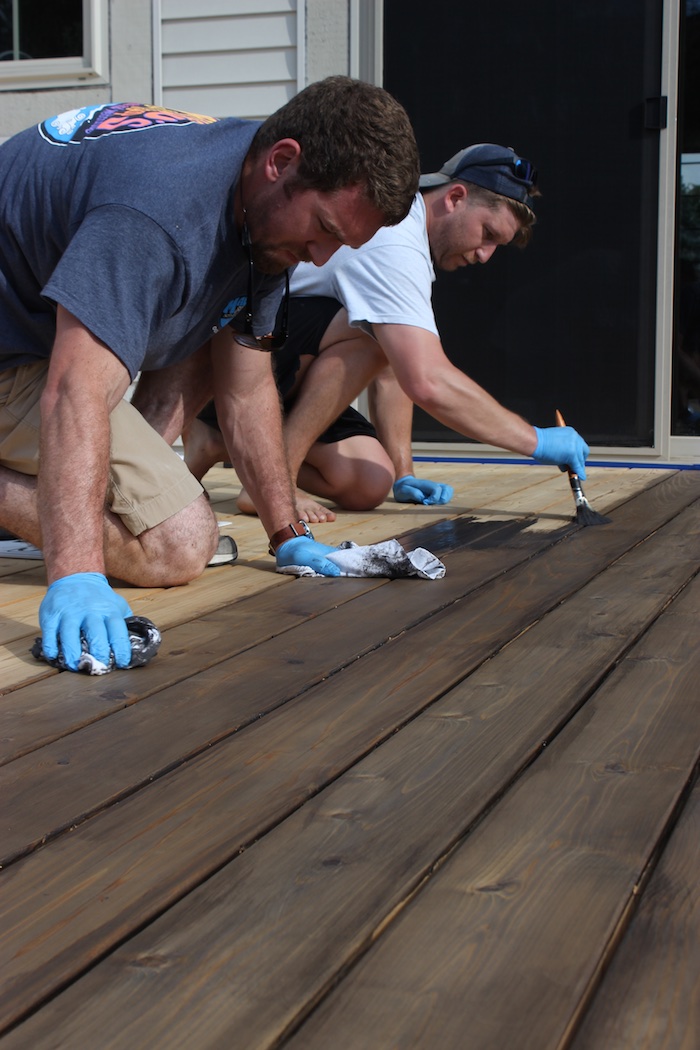 Since we worked in the sun, we have to paint on and wipe off immediately after to avoid the stain drying too quickly. If you choose to stain the same way we did, I recommend 2 people and stain one board at a time.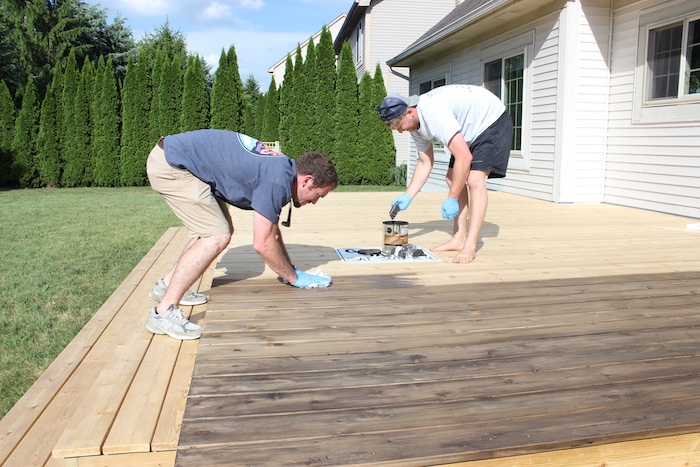 It is more time consuming choosing to paint on and wipe off, but the end result looked pretty sweet.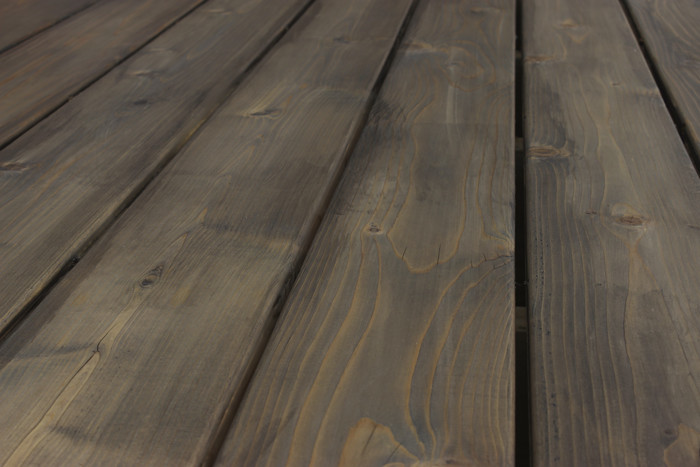 We used the Rust-Oluem 2x Restore Solid Stain in driftwood on structure for the deck to give the deck a really awesome 2 toned finish. This was such a simple step that really made this deck pop. Using a brush or roller just paint on the solid stain.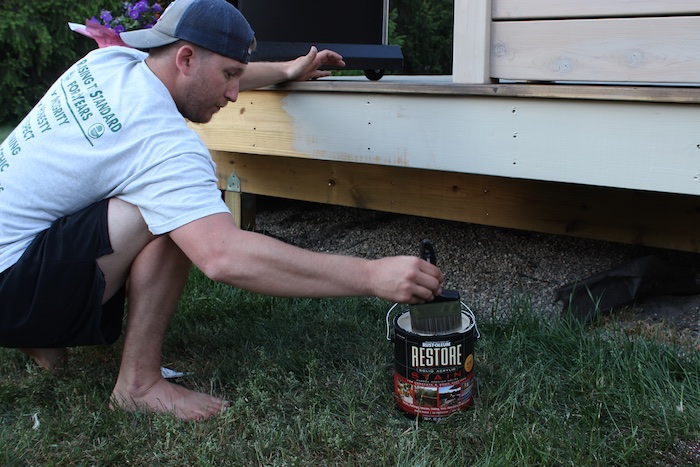 The two toned effect really brings out the color of the deck boards and gives the deck a unique and trendy look.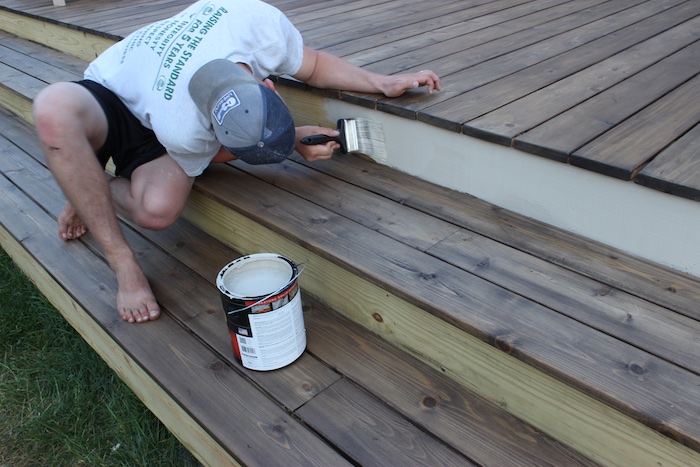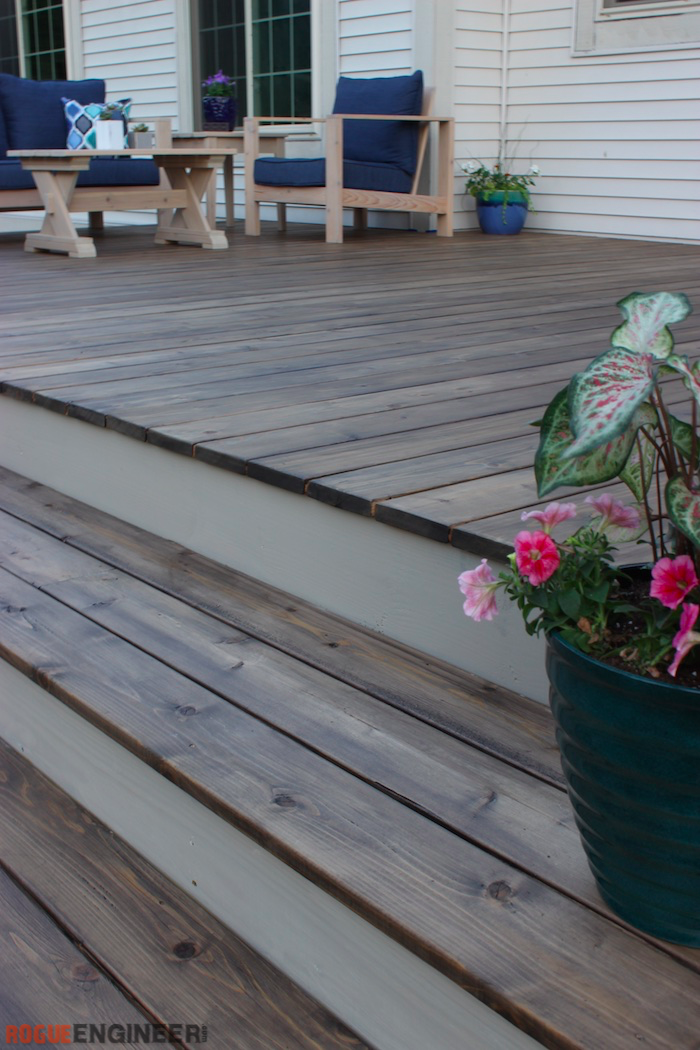 Needless to say my brother and sister-in-law love how the deck turned out, and we are pretty impressed ourselves. The two toned looked really made this outdoor space!

If you missed our post about how to build a floating deck be sure to check it out. You can also get the plans to build the tall outdoor privacy planter and outdoor arm chairs.
Questions? Comments?
As always, if you have any questions don't hesitate to comment below and especially don't forget to post pictures of your finished products in the comments! ENJOY!