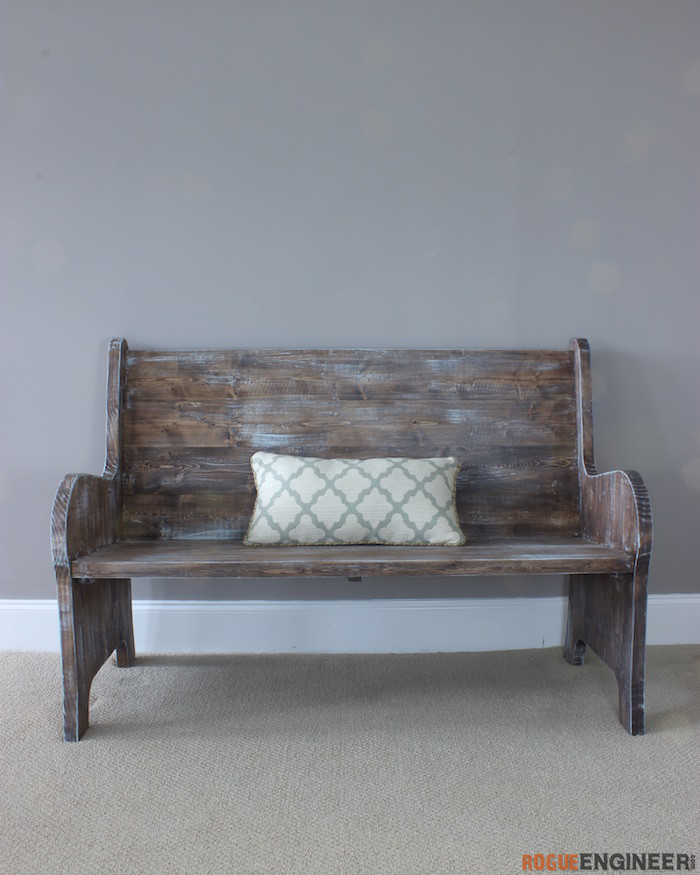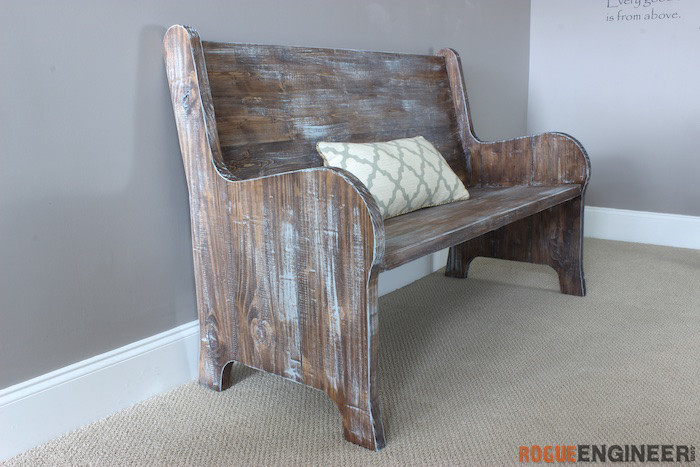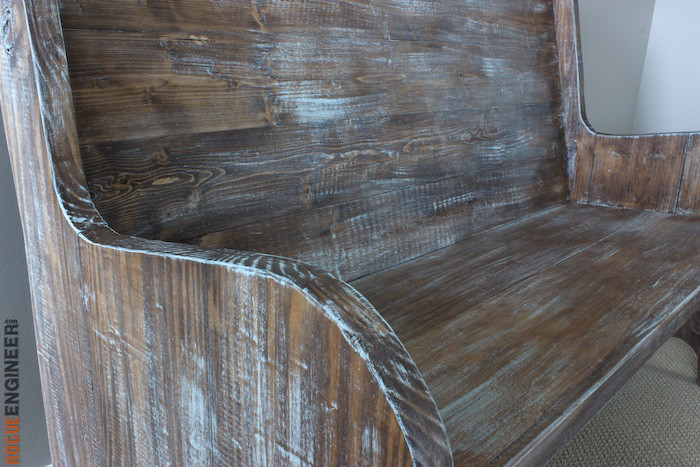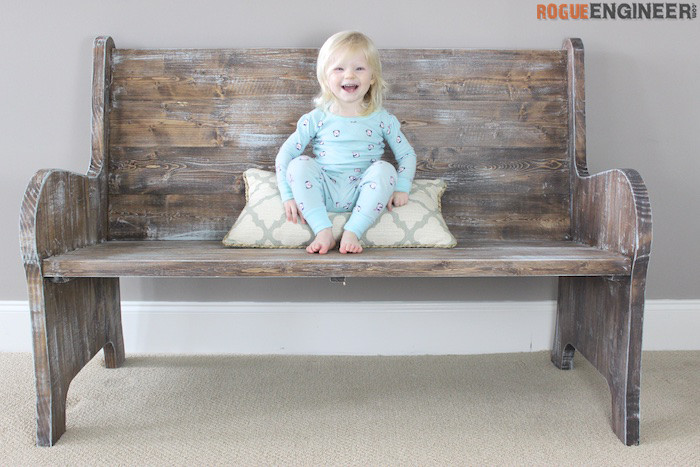 After a few requests for church pew plans I figured I would put it up for a vote on Facebook. Needless to say it was a resounding yes, so I got to work. We had picked out the one that we liked and I wanted to make it look like a weathered, old church pew that had been around for a while. We love how it turned out and I hope you do too! Enjoy!
For sneak peeks of our upcoming projects be sure to follow me on Facebook and Instagram. Also, follow me on Pinterest to get tons of projects plans from all around the web!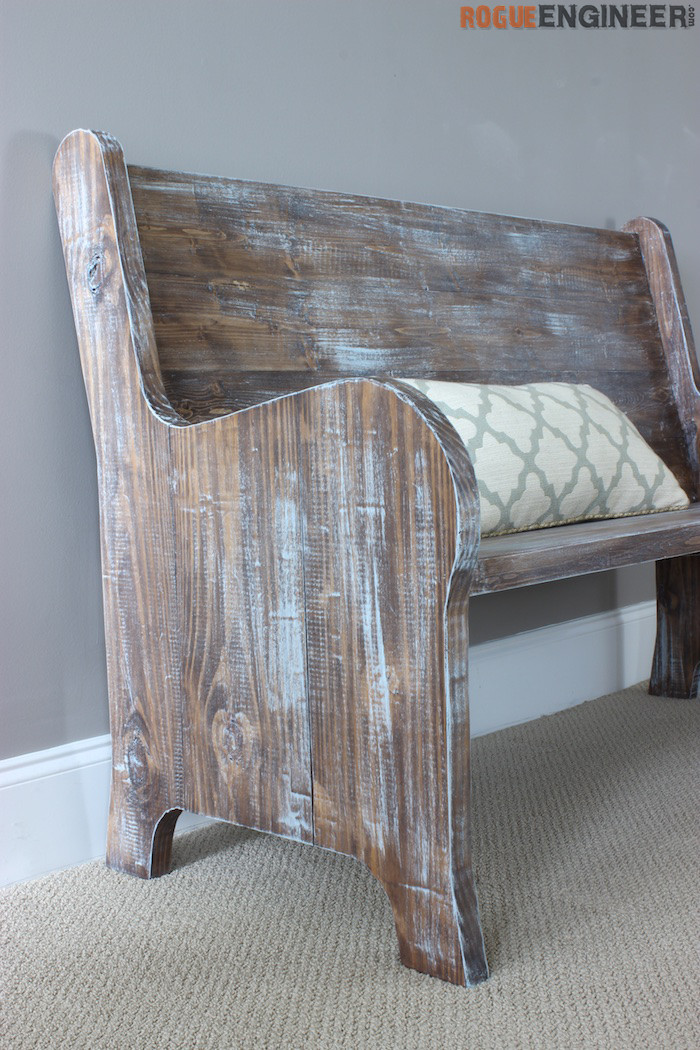 Disclosure: The links provided in the "materials" and "required tools" sections are affiliate links. If you would like to support our site and help keep our content free come find out more about how we can make money with no extra cost to you.
Dimensions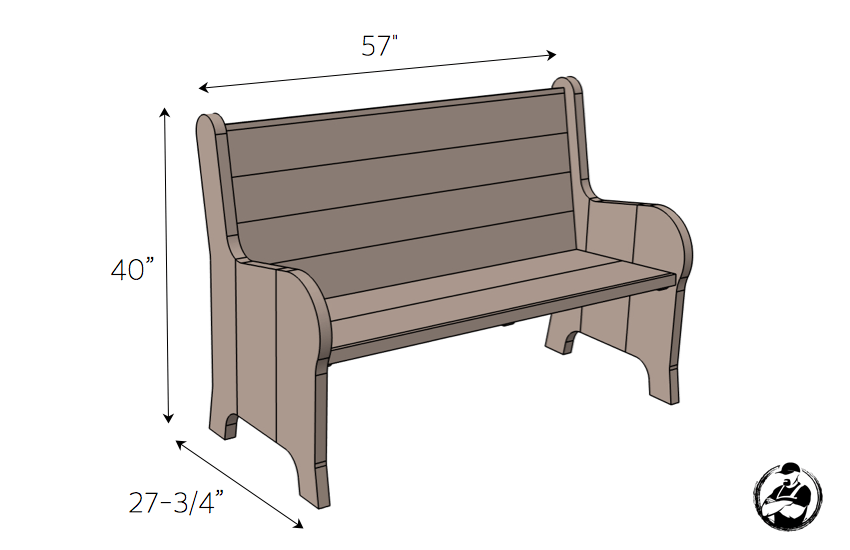 Cut List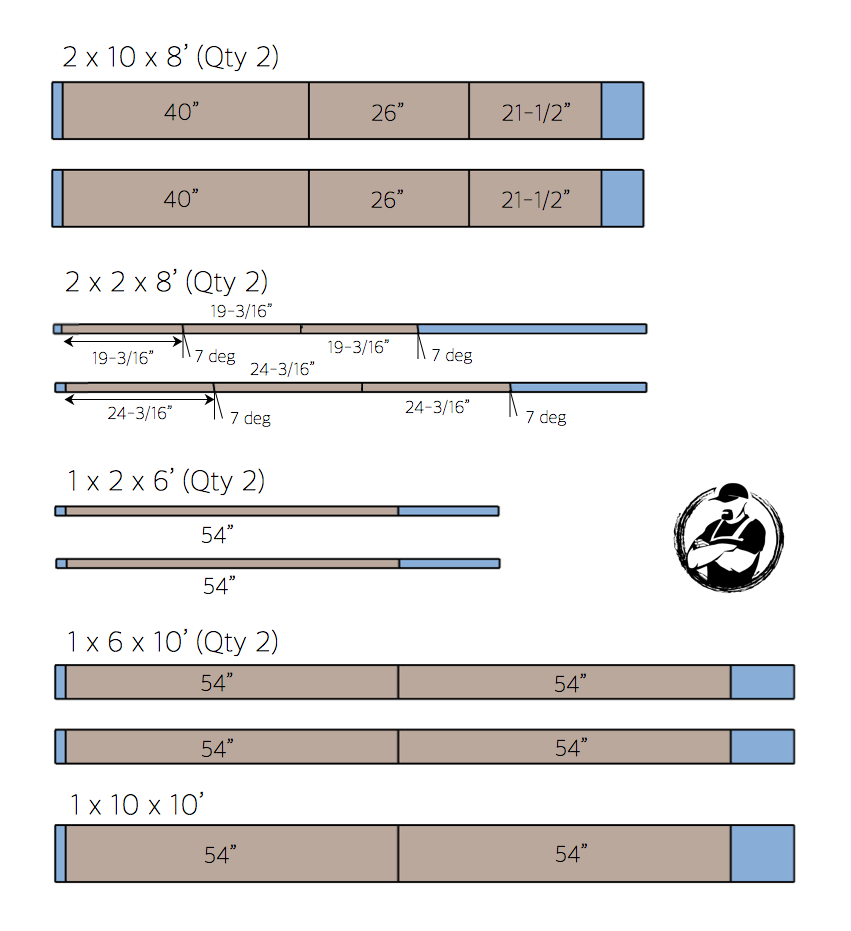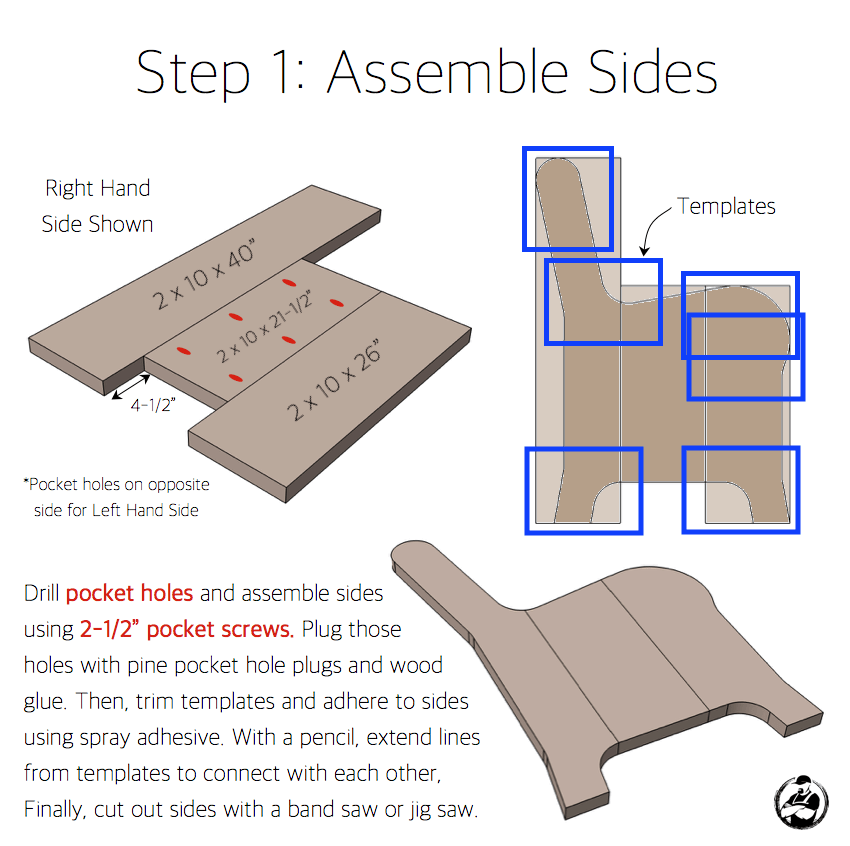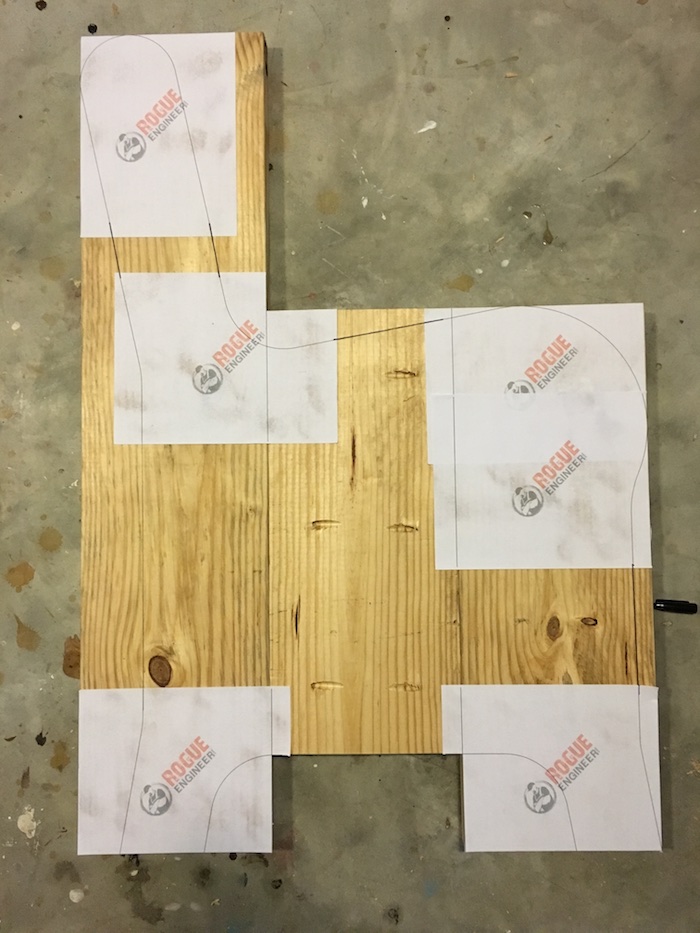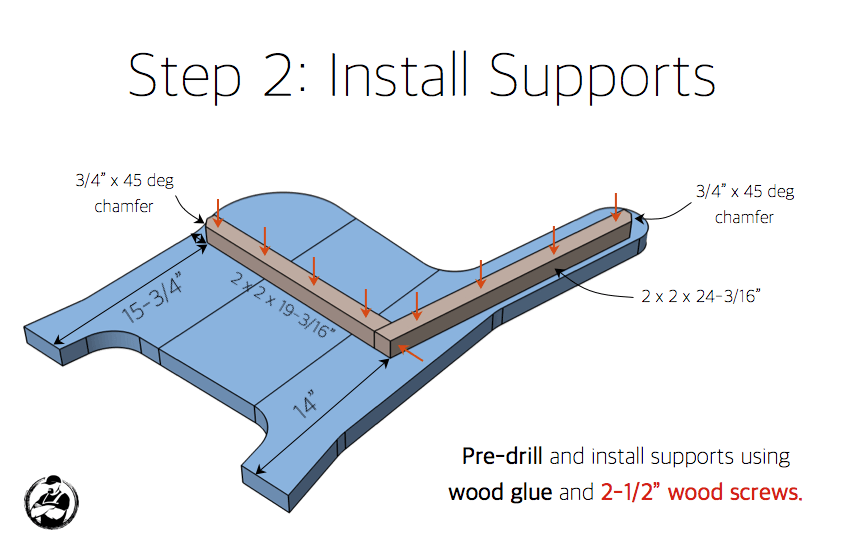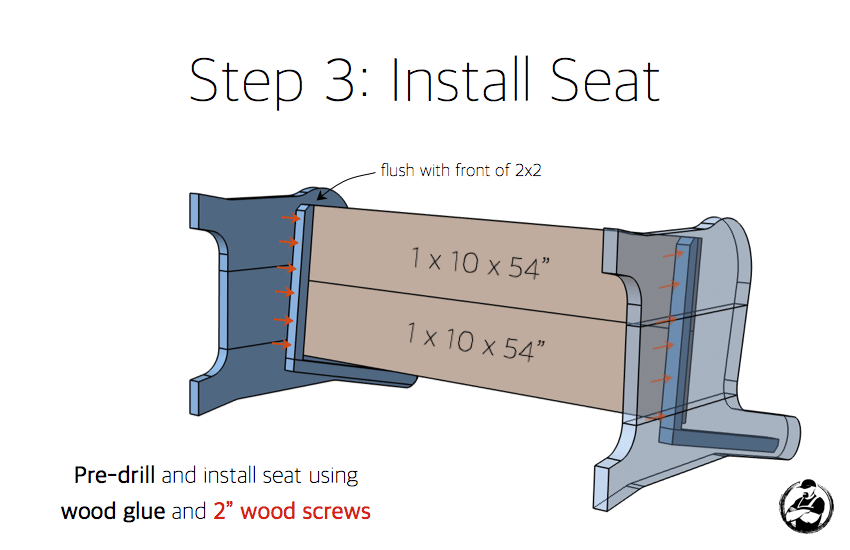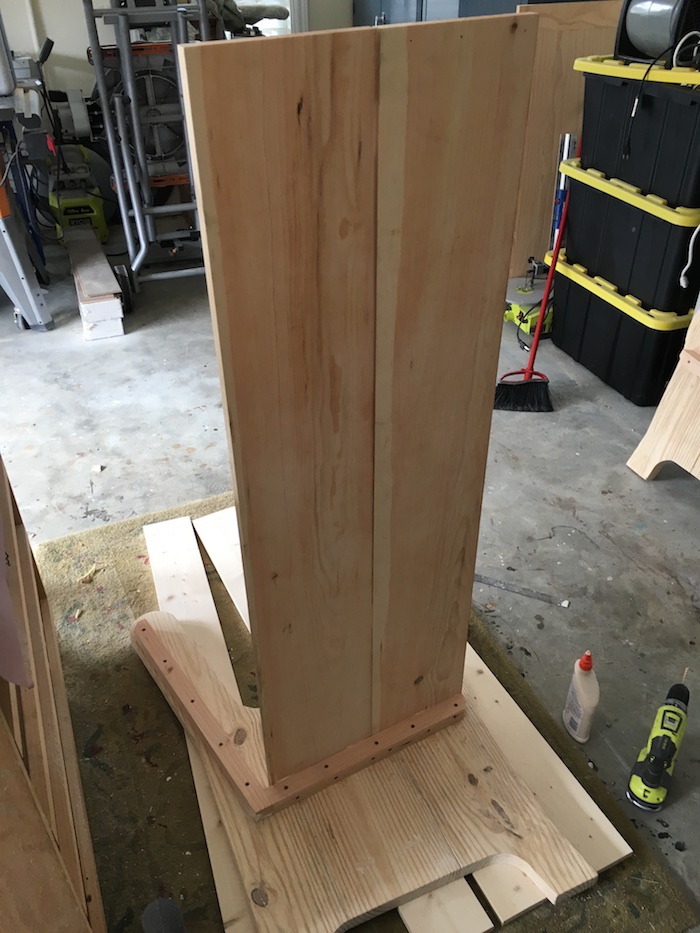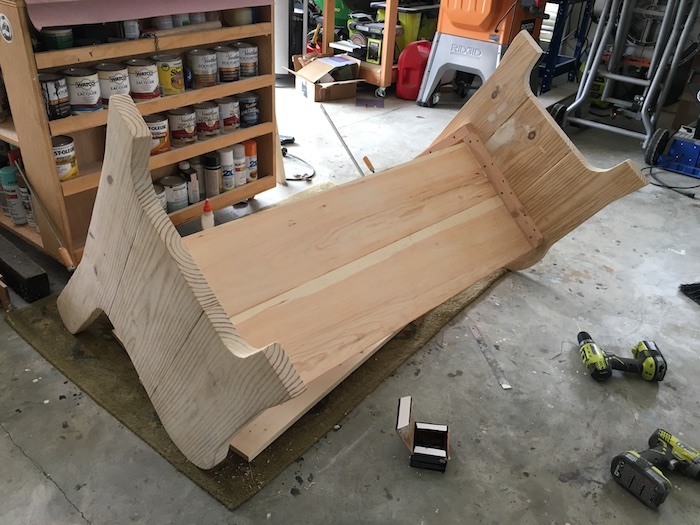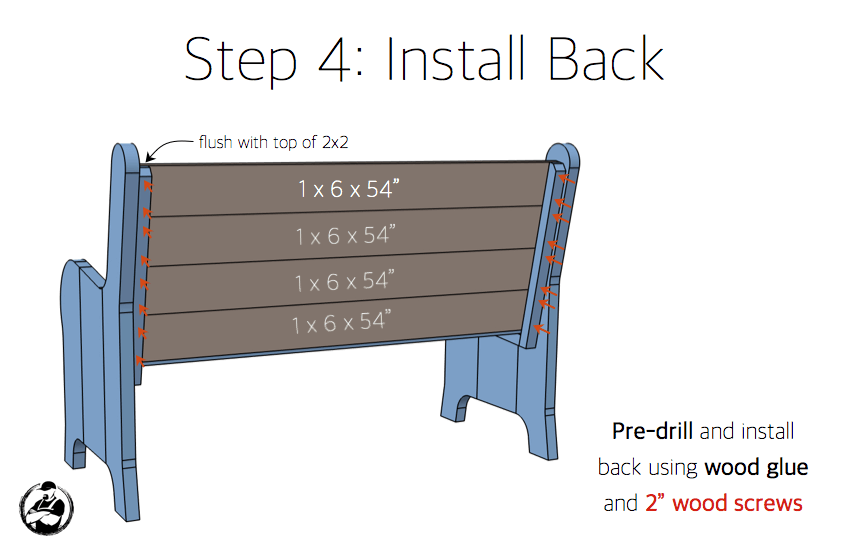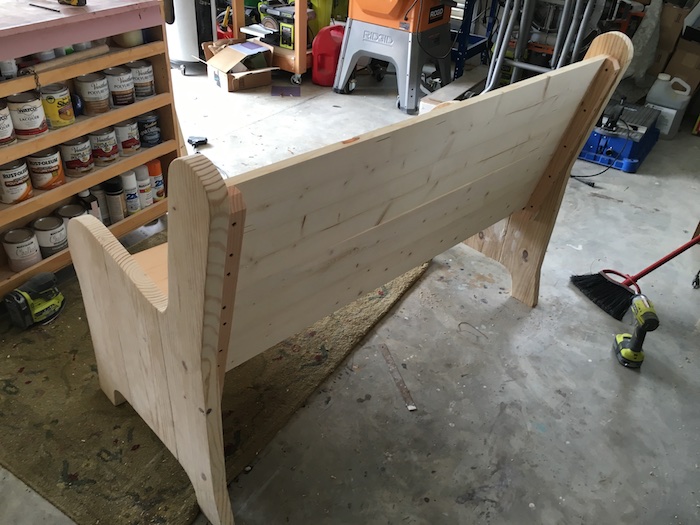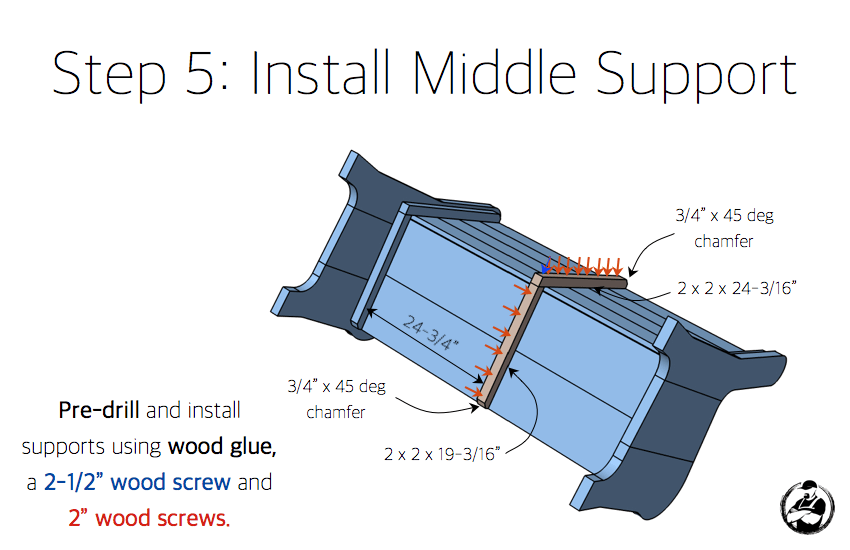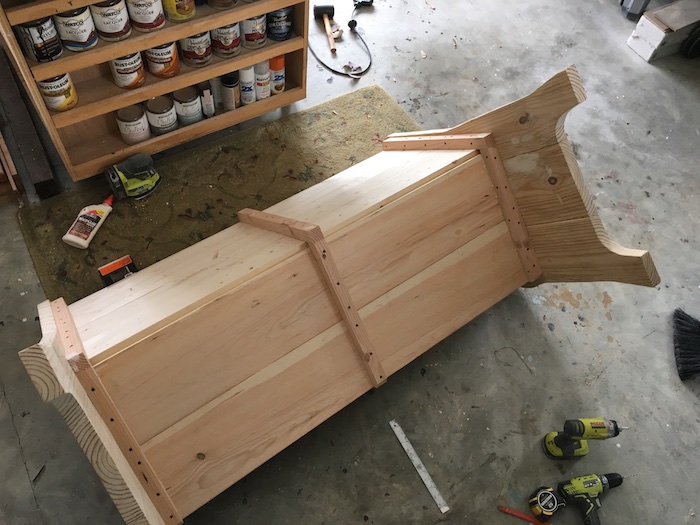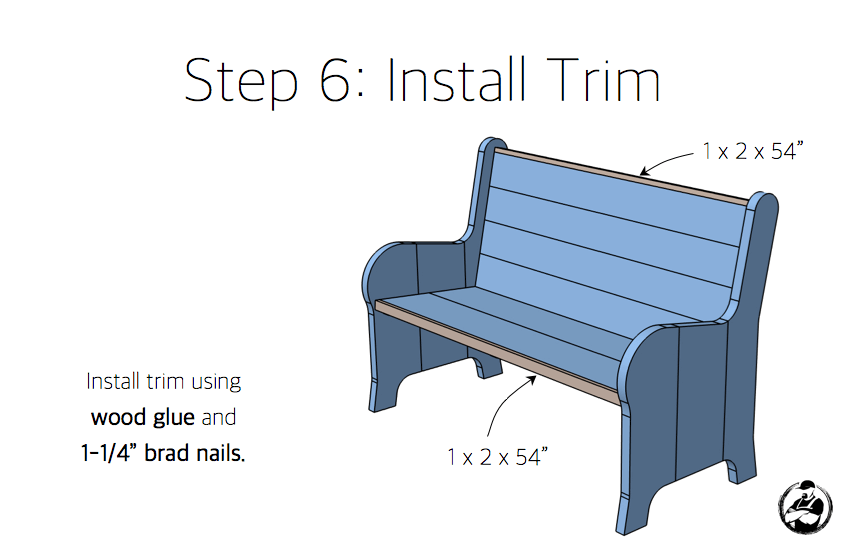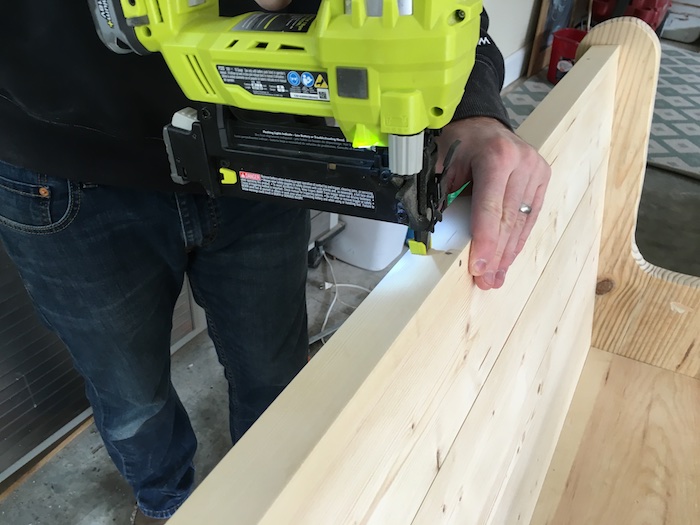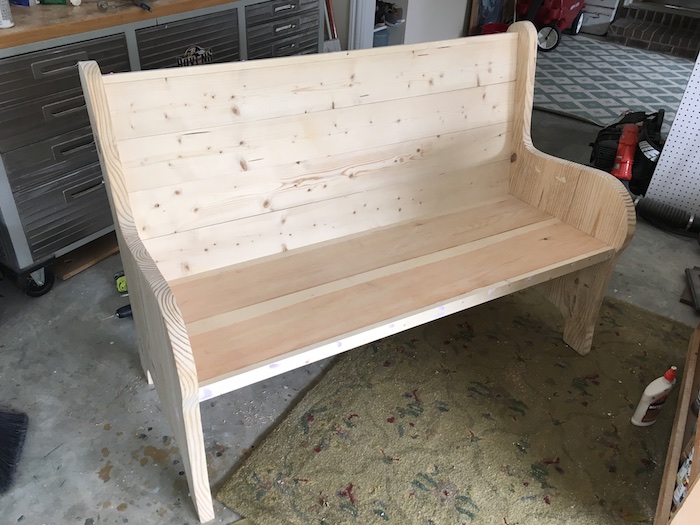 Finishing
To get the old look we started by staining the entire pew with dark walnut wood stain from Varathane.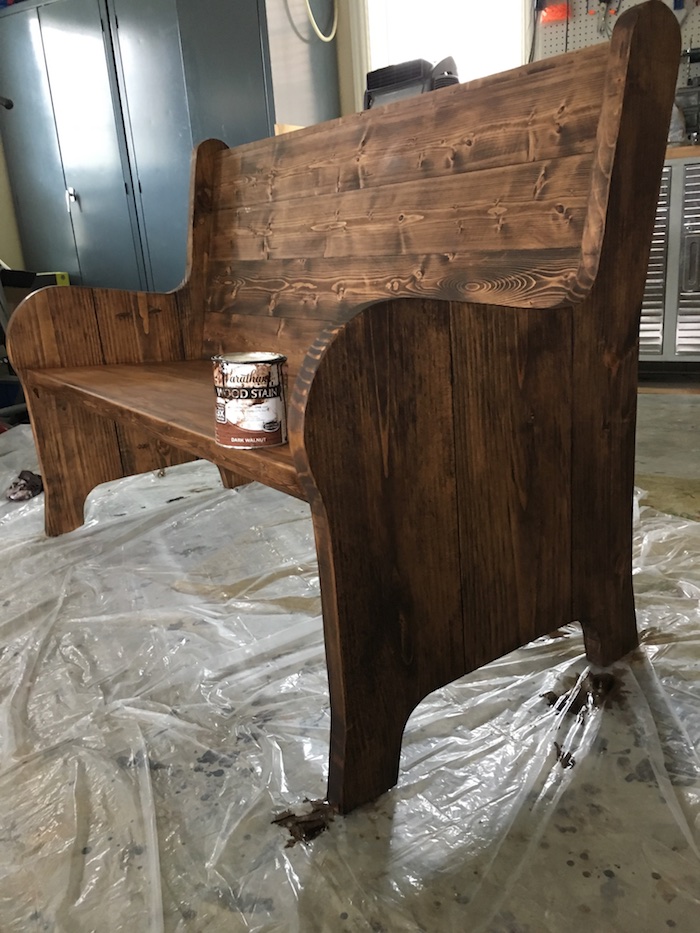 Then we Jamie dry brushed the pew with serenity blue Chalked paint from Rustoleum. The key to dry brushing is to get a very small amount of paint on the brush. I dabbed the brush on paper to make sure I got off any excess paint. Then using quick strokes, go along with the grain of the wood.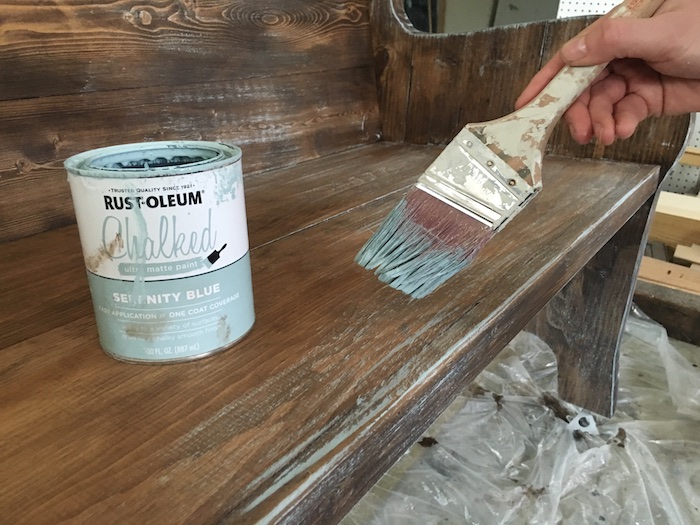 Finally, we applied 3 coats of matte polyurethane for projection.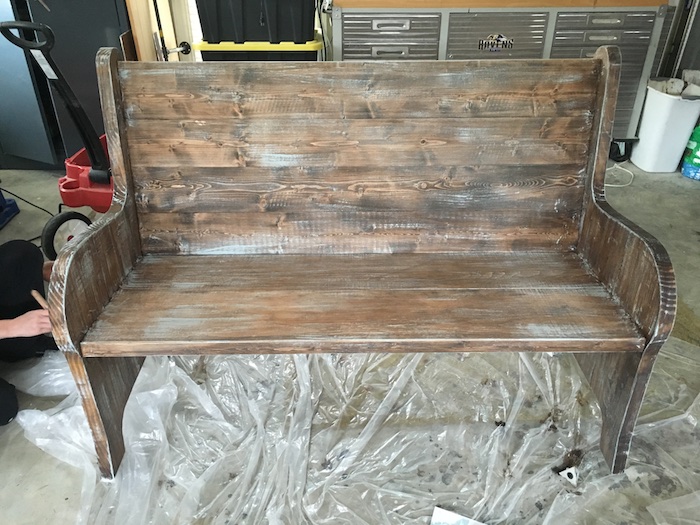 We absolutely love it. At first we were thinking of donating or selling it but I don't think we can let this one go!
Questions? Comments?
As always, if you have any questions don't hesitate to comment below and especially don't forget to post pictures of your finished products in the comments! ENJOY!