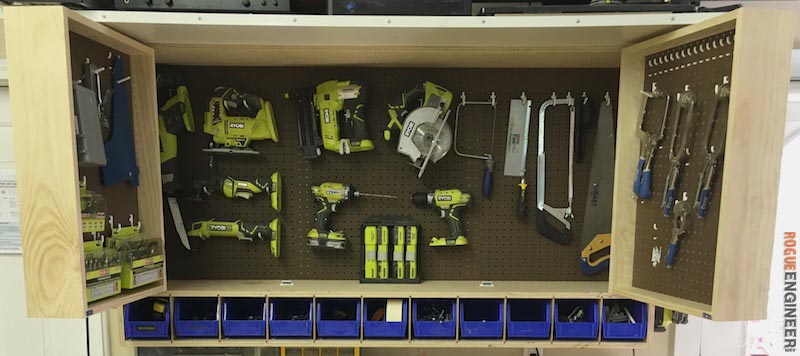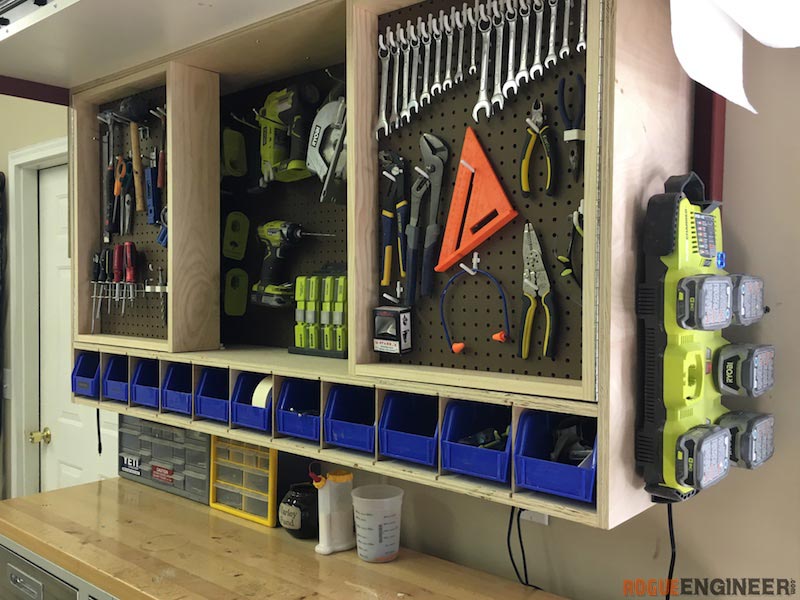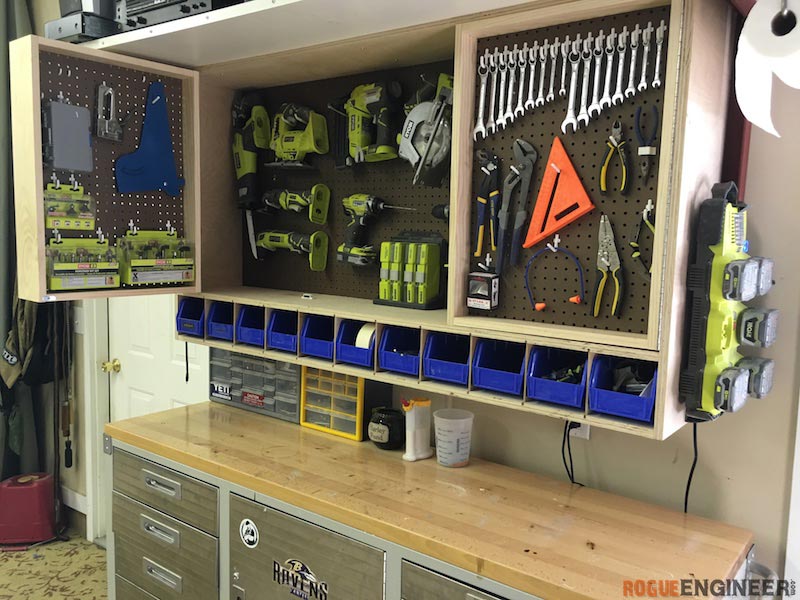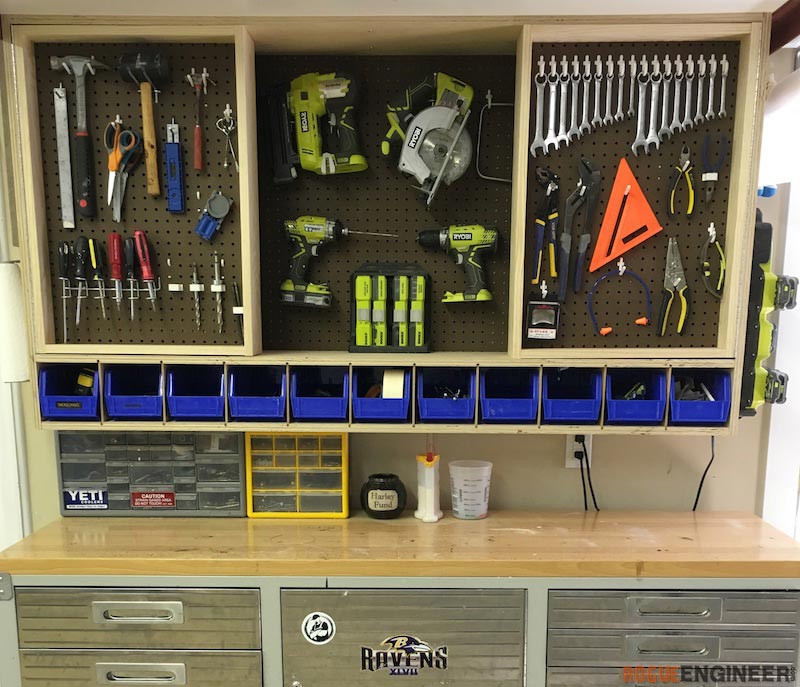 Tool storage is a necessity in any shop. While storage is great, accessible storage is even better. That's why I designed this tool storage cabinet. I used pegboard to display the tools and allow for great accessibility. With doors, not only do you more than double your hanging space but you do so with a small footprint. Make sure to head on over to Ryobi Nation where I've posted the full plans exclusively for Ryobi Nation members.
For sneak peeks of our upcoming projects be sure to follow me on Facebook and Instagram. Also, follow me on Pinterest to get tons of projects plans from all around the web!
Required Tools
Materials
Disclosure: The links provided in the "materials" and "required tools" sections are affiliate links. If you would like to support our site and help keep our content free come find out more about how we can make money with no extra cost to you.
Dimensions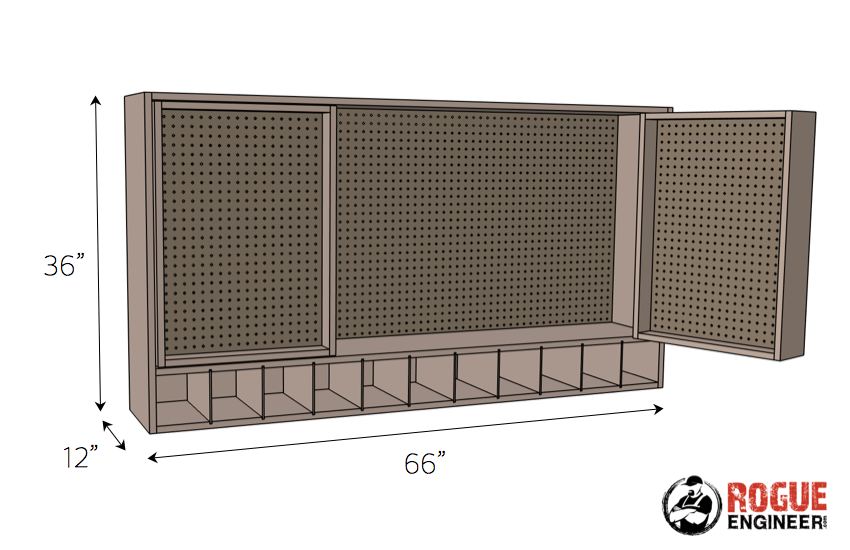 These plans were created exclusively for Ryobi Nation so make sure you hop on over there to get the full plans!
Questions? Comments?
As always, if you have any questions don't hesitate to comment below and especially don't forget to post pictures of your finished products in the comments! ENJOY!