When we were laying out our nursery for Madison, a side table by the glider was a must, and since the Conner side table we made before is now being used as Brayden's bedside table, we had to get something new. Whether it's books or a drink, a side table is certainly a functional piece of furniture. So Jamie went shopping, window shopping that is, and she fell in love with this Moroccan Side Table from Pottery Barn Kids. The problem is that the dang thing is $150. I said, "Not in my house!". So I got to work on a design. One weekend and a half a sheet of plywood later, and there you have it. The $40 Moroccan Side Table from Rogue Engineer. Boom goes the dynamite! Oh yea and that crazy cut out, don't worry about it, I've included a template that makes it crazy easy. Enjoy these free plans and don't forget to pin it on Pinterest.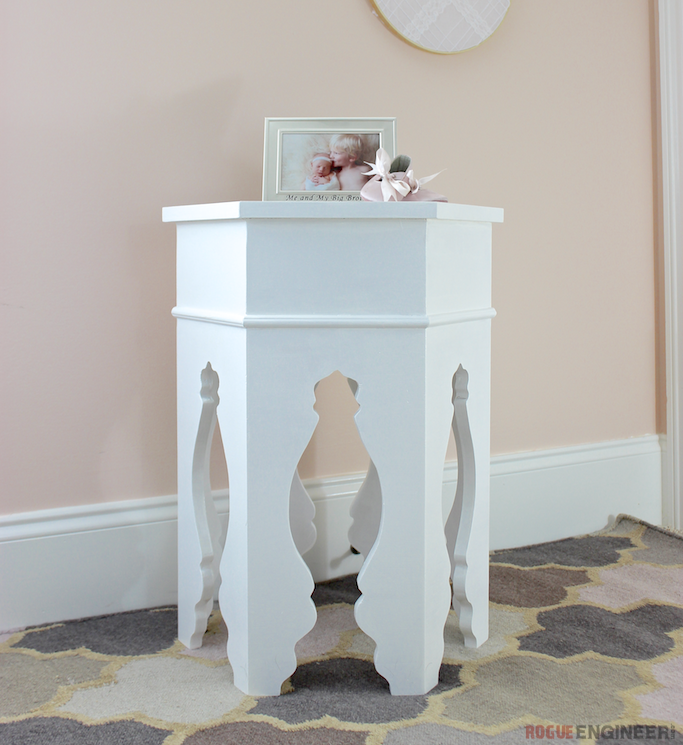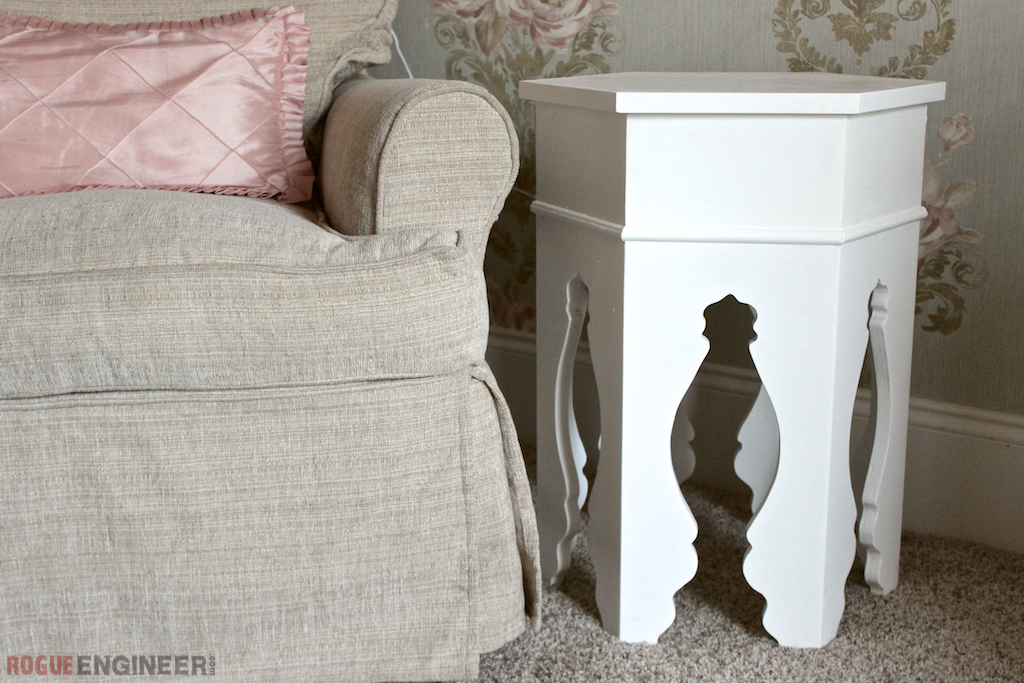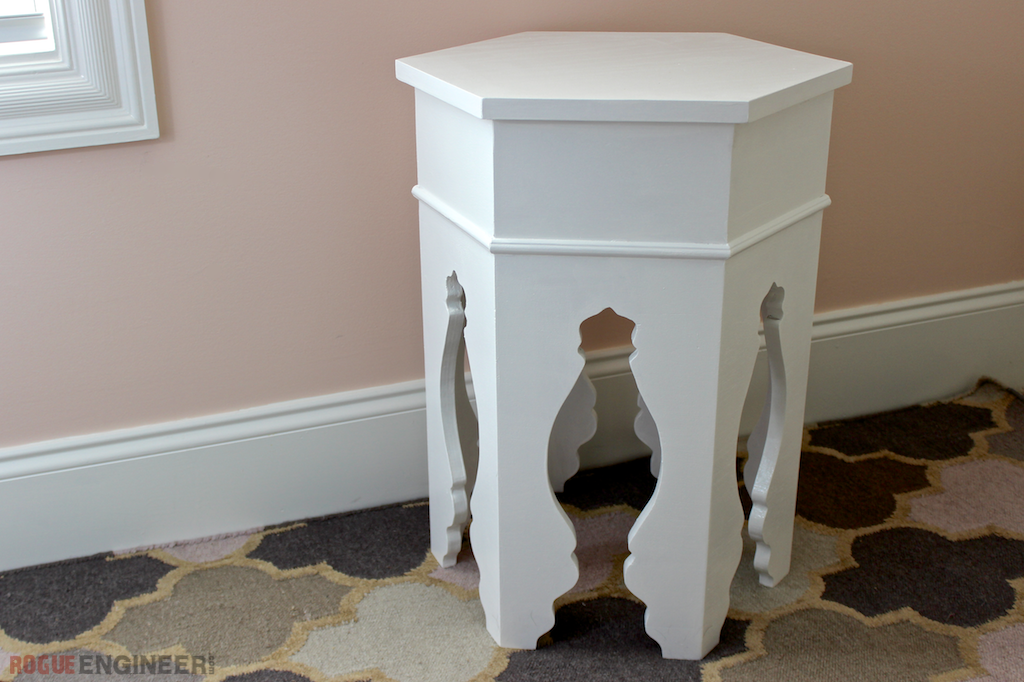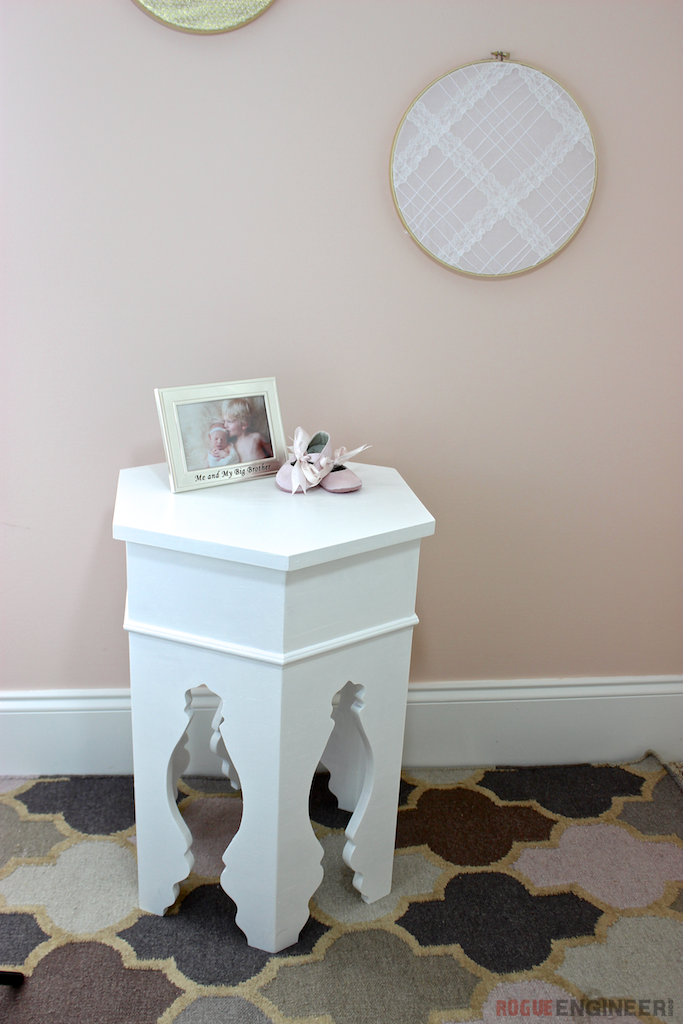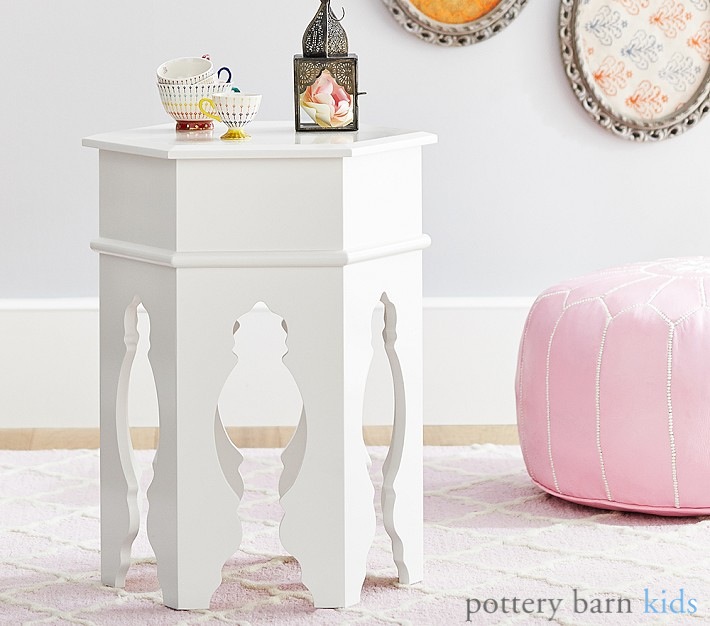 Disclosure: The links provided in the "materials" and "required tools" sections are affiliate links. If you would like to support our site and help keep our content free come find out more about how we can make money with no extra cost to you.
---
Tools Required
---
Option 1 for cutting pattern (easiest):
Option 2 for cutting pattern (next easiest):
---
Materials
---
3/4″ Plywood – 4'x4′ (1/2 Sheet)


(Note: When printing set page scale to "None")
---
Cut List
---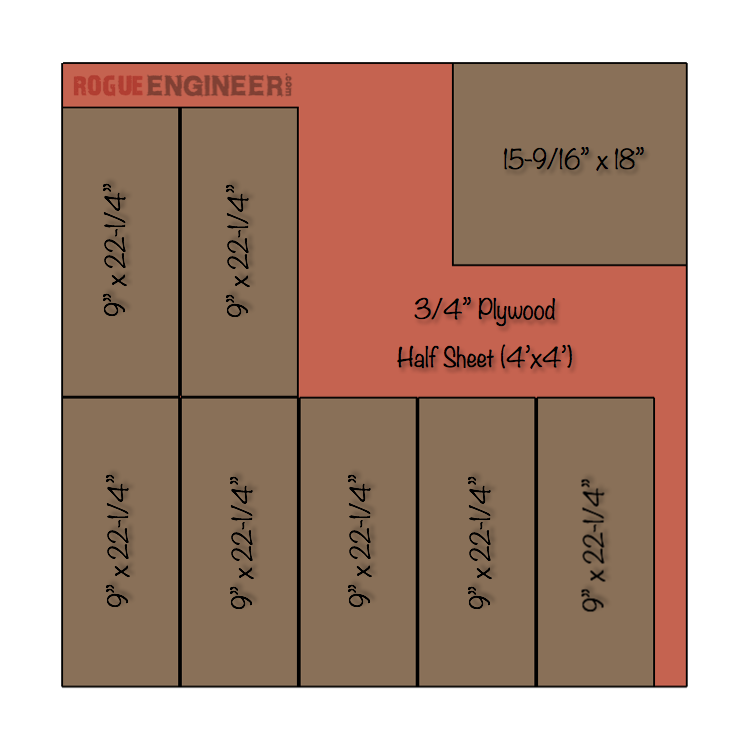 ---
Dimensions
---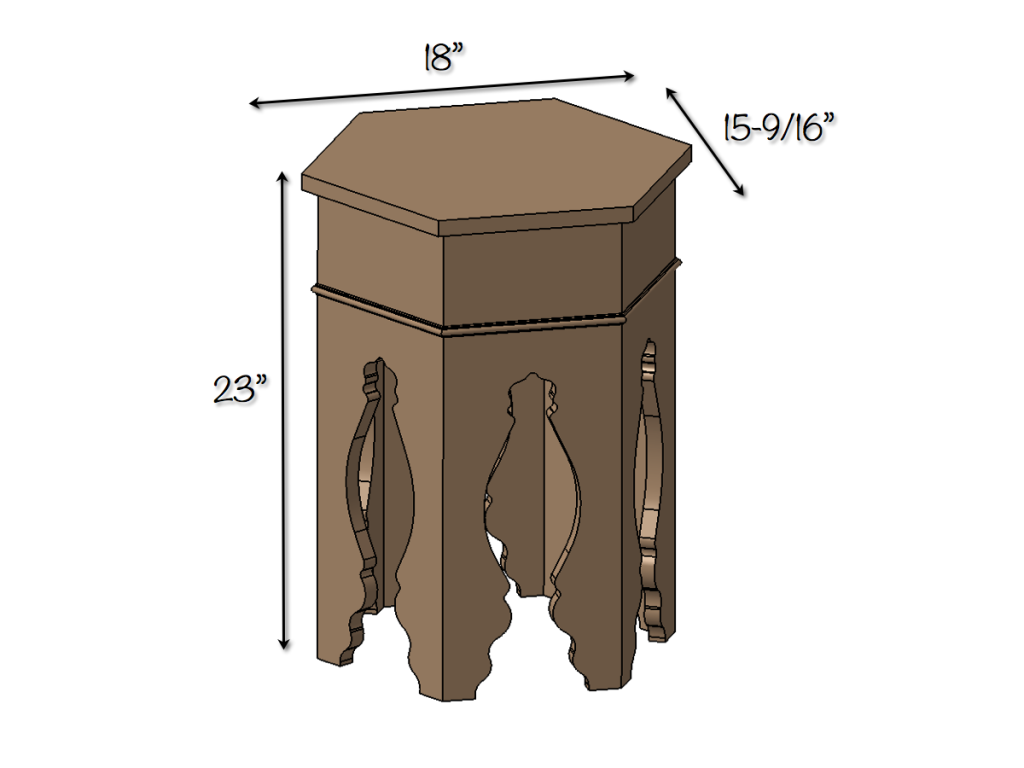 ---
Side Table Plans
---
---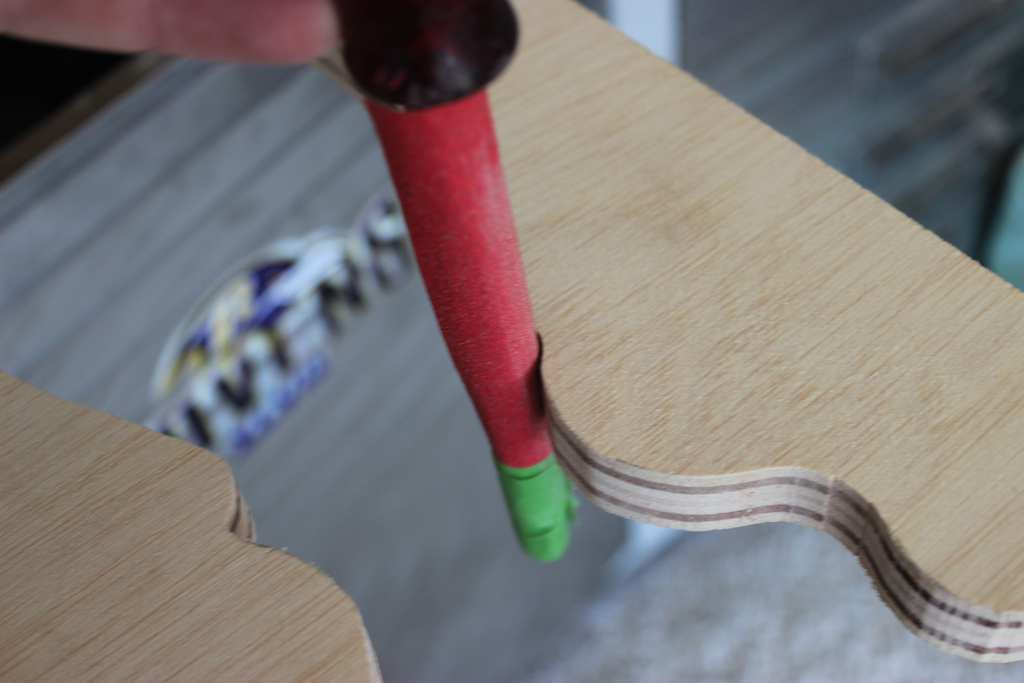 ---
---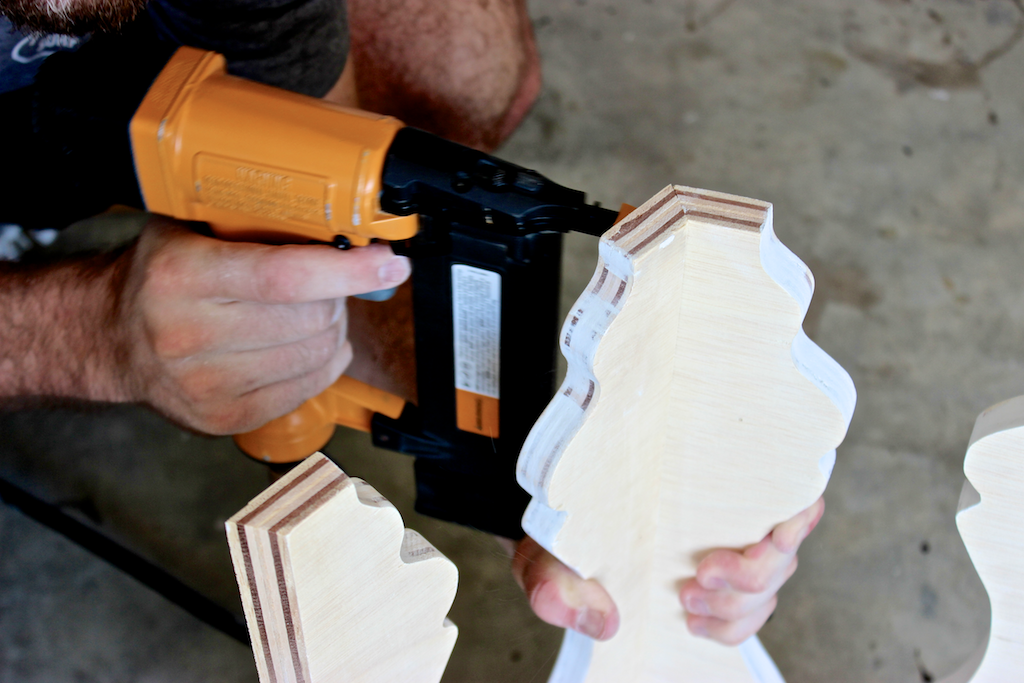 ---
---
---
Finishing
---
This moroccan side table was finished with 3 coats of gloss white paint, sanding in between coats with 220-grit sandpaper.
---
Questions? Comments?
---
As always, if you have any questions don't hesitate to comment below and especially don't forget to post pictures of your finished products in the comments! ENJOY!