One of the easiest cabinet carcasses to build is an upper cabinet and to make it even easier, there's no face frame. This style is referred to as frameless, or European, style cabinet. While the lack of face frame does allow for the possibility of racking (face coming out of square) during installation, it does allow for a more efficient use of cabinet space. To make this upper cabinet a little more adjustable we drilled holes for shelf pins making the shelf heights adjustable.
The carcass is made from 3/4″ pre-finished maple plywood from Purebond and while I decided to make all my own carcasses for the flip house kitchen, the doors were purchased from Rockler Woodworking. The face of the cabinets get birch iron-on edge banding and were then painted Night Blooming Jasmine from Behr to match the doors and drawer fronts. The front edge of the shelves gets banded with pre-finished maple banding to match the plywood.
If you want to make this carcass narrower simply reduce the width of the top/bottom, back and shelves. I made the one pictured to the left a 15″ wide version with a single door but it could easily be done for any size. Read on to see how easy it can be to build your own cabinet carcasses.
Our Flip House Kitchen Renovation Series
Frameless Cabinet Carcasses
Don't forget to subscribe on YouTube and for sneak peeks of our upcoming projects be sure to check out Our DIY Life on YouTube, follow us on Facebook and Instagram. Also, follow me on Pinterest to get tons of projects plans from all around the web!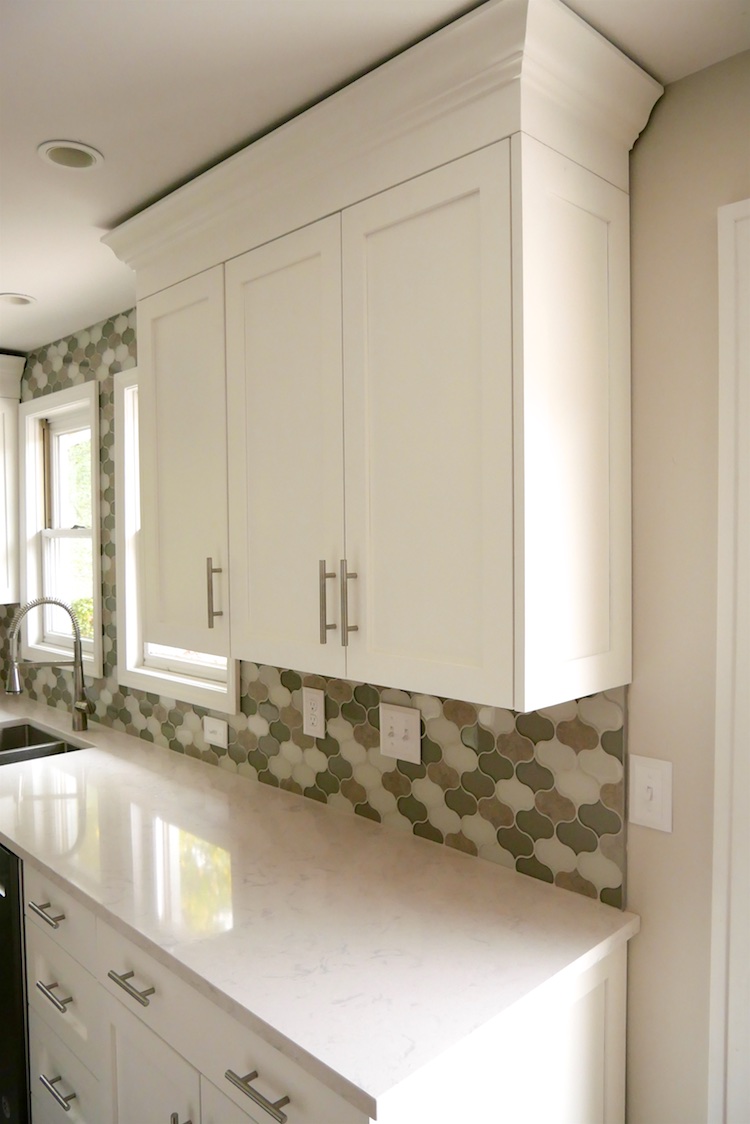 Required Tools
Disclosure: The links provided in the "materials" and "required tools" sections are affiliate links. If you would like to support our site and help keep our content free come find out more about how we can make money with no extra cost to you.
Dimensions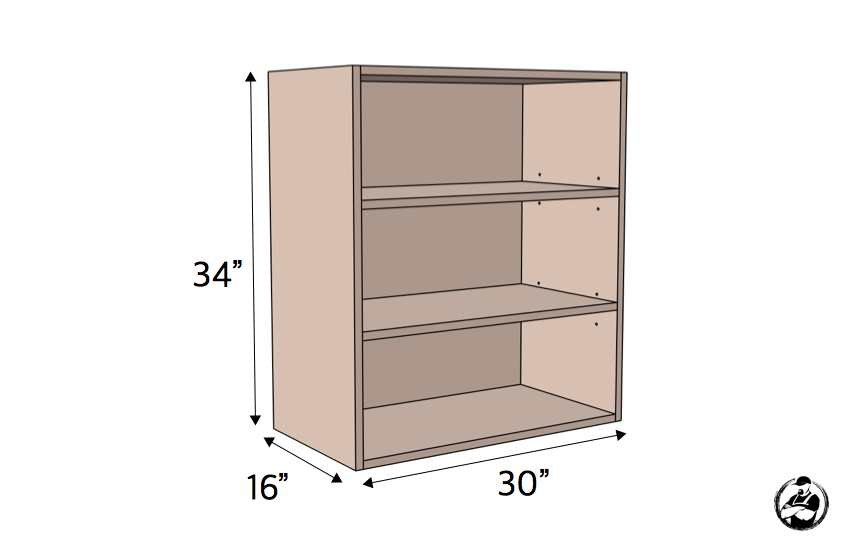 Cut List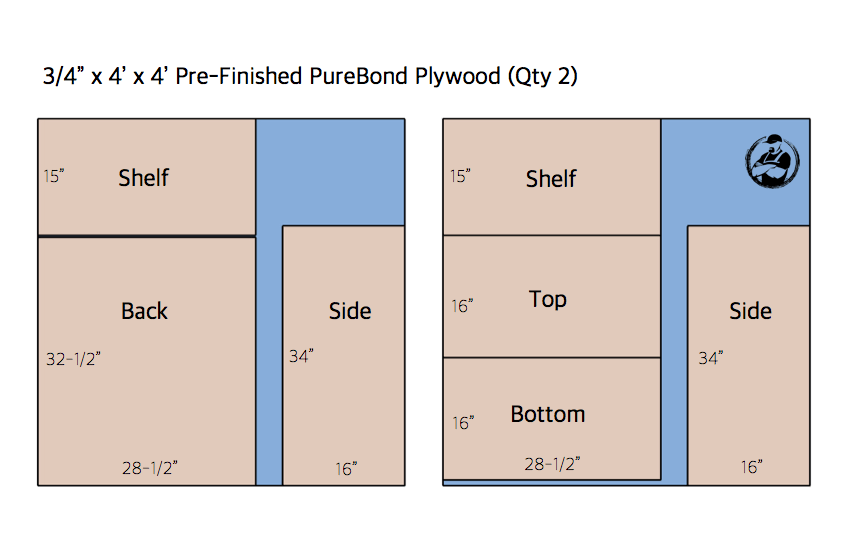 How to build a Frameless 30in Upper Cabinet Carcass
If you decide to take on this project I highly recommend you download the printable PDF below to have with you during the build. To do so just click the button below and subscribe to get weekly updates. In return I'll instantly email you the PDF for free! It's a win-win.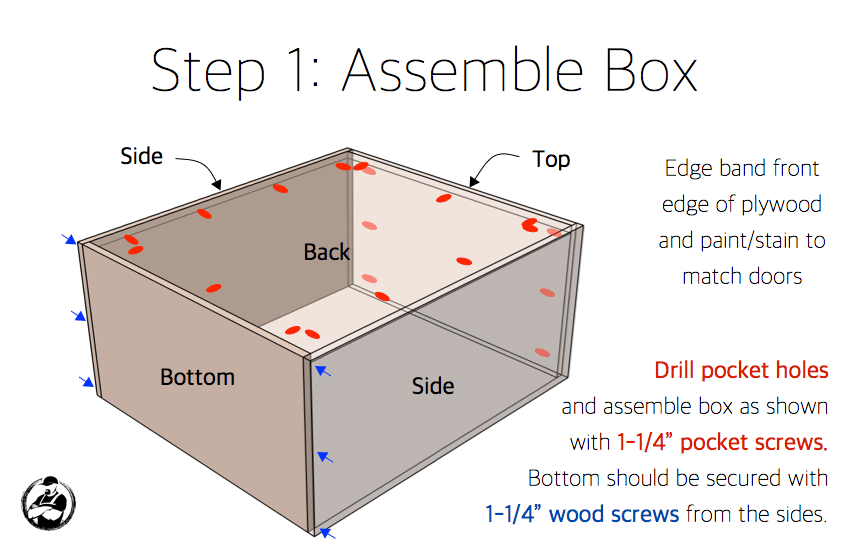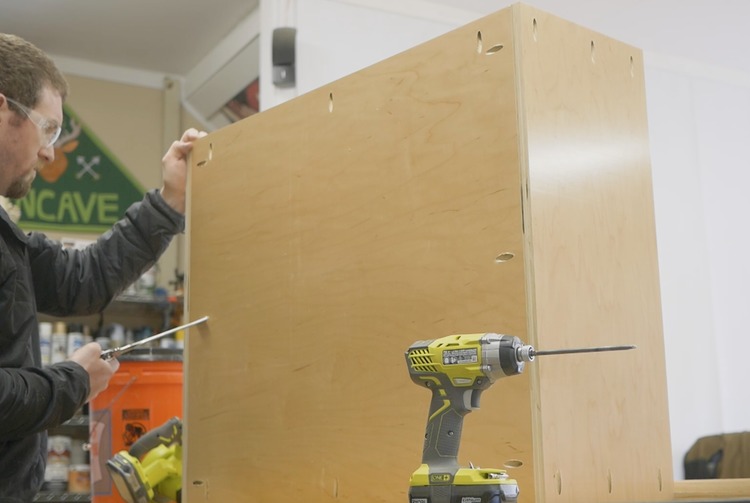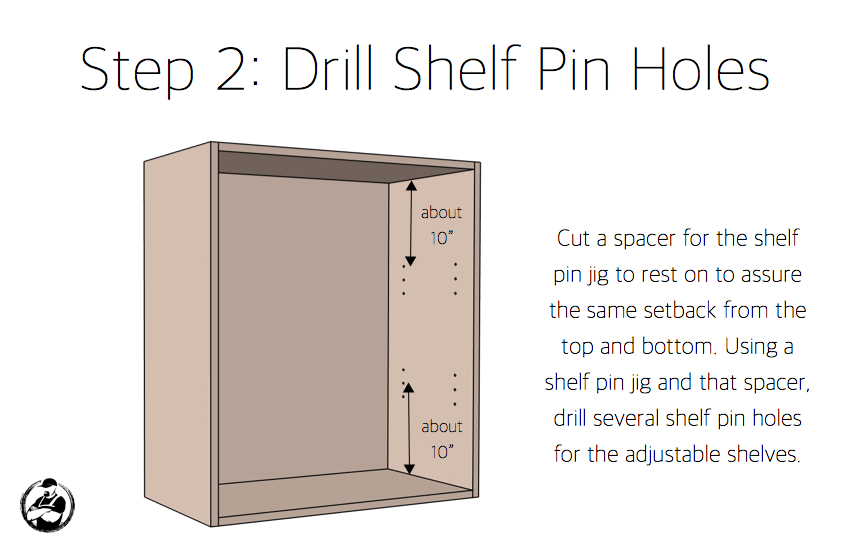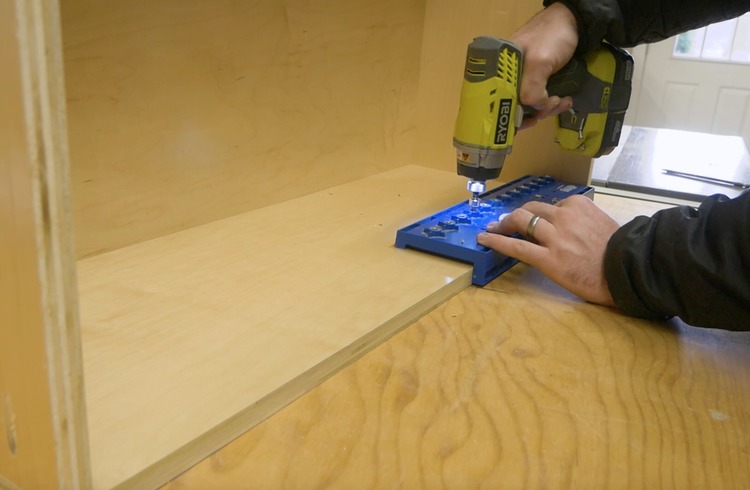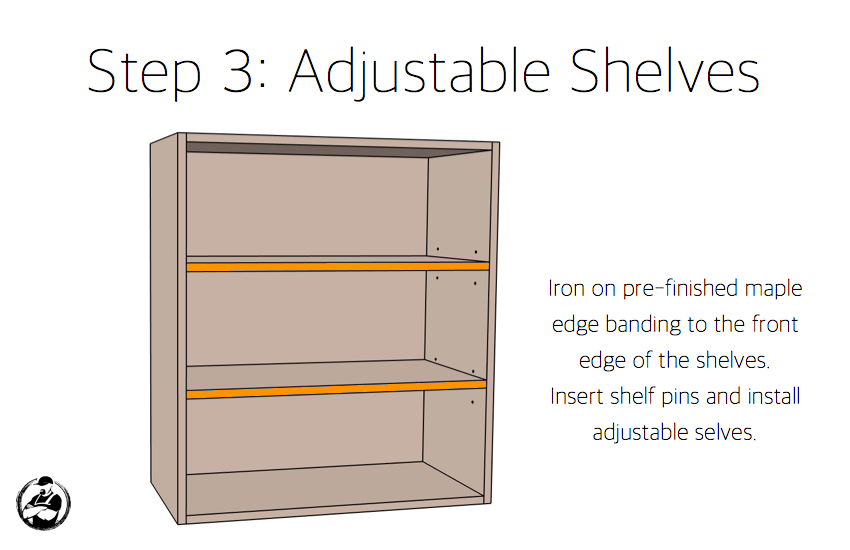 Questions? Comments?
As always, if you have any questions don't hesitate to comment below and especially don't forget to post pictures of your finished products in the comments! ENJOY!